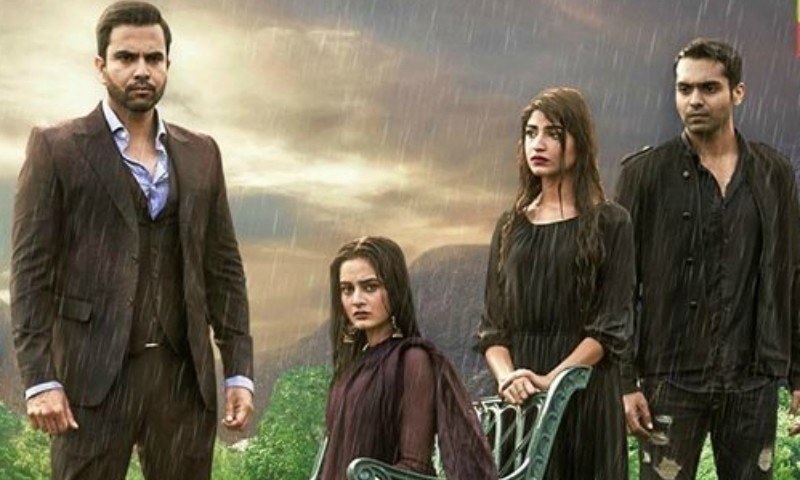 Sundays are for Ishq Tamasha, a drama that has hooked us to its twists and turns. What started as a happy-go-lucky serial has become emotional and all the more intriguing.
The latest episode of Ishq Tamasha turned out to be pretty intense as Mehrab (Junaid Khan) has now married the very self absorbed Rushna (Kinza Hashmi) to avenge his brother Arham's (Faizan Khawaja) death and we can't wait to see what happens next!
Written by Misbah Nosheen, her style of writing is like a breath of fresh air as the story is very different from what we have seen so far. Now we may not like the decisions which Mehrab is making these days as it makes us wonder will Mirha (Aiman Khan) ever have a future with him or not. However, the twist in the plot is rather interesting too.
So what else took place in last night's episode of Ishq Tamansha? Well read along to find out.
Read : Ishq Tamasha Episode 17 In Review: Revenge & Greed dominate!
Now Mehrab hates Rushna but she is so blinded by him that she very happily agrees to marry him. Also upon finding out that Arham has died she does feel sad but not in a way that she should. So what Mehrab does next is quite pleasing to see as makes it very clear to her that he is the boss and she has to do exactly what he says.
The reality is now a slap on Rushna's face who thought that her life was now going to be a bed of roses but is reduced to tears every single minute of the day. But along this process if there is one person who is hurt the most than that is Mehrab's Phoopu who just doesn't understand what her nephew is doing which makes her pack her bags and simply leave.
With Mirha not knowing what to make of the situation, Rushna initially is full of air even in front of Mirha but Mehrab's quick rudeness towards her makes Mirha realize that it is definitely not love between the two. With Rushna told to send her family away from the gate and to stay in her room till Mehrab calls her gives us the hint that the coming episodes are going to be hell for Rushna which to be honest she deserves.
But if we look at the situation from Mehrab's perspective then he is really doing all this to teach Rushna a lesson as playing with peoples feelings is a mere game for her and through his harsh behavior he wants to make her realize that she is a very selfish person who needs to sort herself out.
With Mehrab making her realize how unfair they were to have thrown Mirha out and she now could not return to his house till Mirha is called back has made us want to see the next episode soon because Mirha, we are sure does not want to go back now. So what will be the outcome? Well your guess is as good as ours.
Junaid Khan plays Mehrab very well . Another actress who is doing a great job is Kinza Hashmi who brings the different shades of Rushna out very well. With us still hoping to see romance brew between Mehrab and Mirha soon Ishq Tamasha is a must watch every Sunday night at 8 pm only on HUM TV.