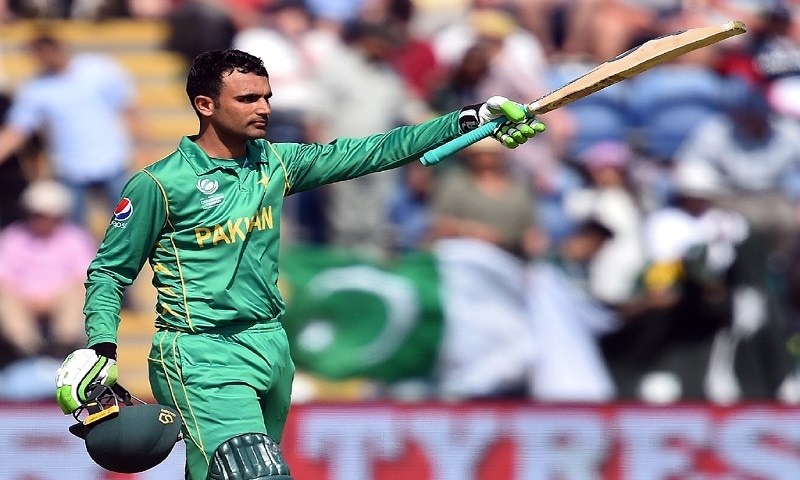 Teams carry 'scars' collectively. They go from generation to generation. South Africa's World Cup problems come up when there is any such discussion. Pakistan's losses in Australia are highlighted too. Quality international players fall in the same trap. Ricky Pointing's record in India comes to mind. Daryll Cullinan's woes against Shane Warne is another example. And the most painful one for Pakistani fans, losses to India in ICC tournament. It has become a thing for a long time. Some great, some average Pakistani teams have tried and failed. The mental scaring has been evident. That perhaps is a thing of the past with Pakistan trashing a much fancied Indian side in the Champions Trophy final.
Fakhar Zaman likely to be fit for the 3rd ODI
Pakistan have faced similar problems against Australia, be it away or home. What can be worse, than not being able to score 3 of Maxwell's over? This tri-series may not be of much importance in larger scheme of things, but for Sarfaraz and Pakistan it gave them a chance to stamp their authority over a relatively weak Australian side. It isn't the same strong unbeatable machine, but it is still Australian. They still have that mark in Pakistani cricketer's minds. Cricket they say is 90% a mind game. This team needed to beat Australia.
They were coming in with 8 series win on the trot and the pressure was on them. Many started to question their wins, after 1 loss when Stanlake took advantage of indecisive batting and conditions to put Pakistan down. But this team came roaring back. Fakhar Zaman was the main architect of these wins. Especially the 90 odd runs in the final, may ease Pakistan's tension and anxieties in facing Australians. The series didn't have an official name but perhaps they could call it the Fakhar Zaman series. The fearless nature of the left hander, has turned him in a match winner.