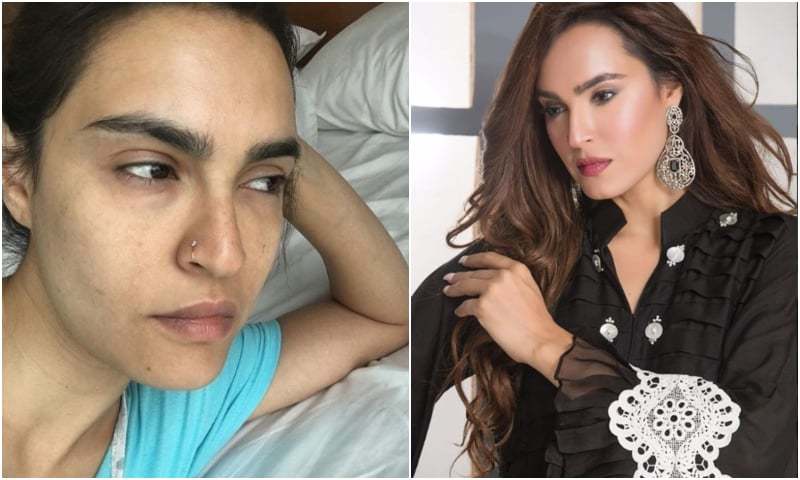 Our very own make-up artist, model and also an actor, Nadia Hussain is not just renowned for her make-up skills or her modeling abilities but also her unshakable confidence, which she keeps displaying on social media time and again.
Her latest illustration of confidence was when she posted a make-up free snap on her official Instagram account with the aim to promote realness on social media.
Nadia had posted a picture of hers where she had applied not even a trace of make-up with a strong message of self-confidence for women. Through this message, she wanted women to learn to be comfortable in their own skin instead of relying on make-up as a tool of validation.
Nadia wrote, 'Social media is a powerful tool where you're in charge of WHAT/WHEN/WHERE/HOW you want to present yourself to the world. And of course we all want to present perfection - who doesn't love a good filter?? But why do we think posting our authentic, real self is somehow not ❤️-able enough? It's time to wake up. Your true YOU is is