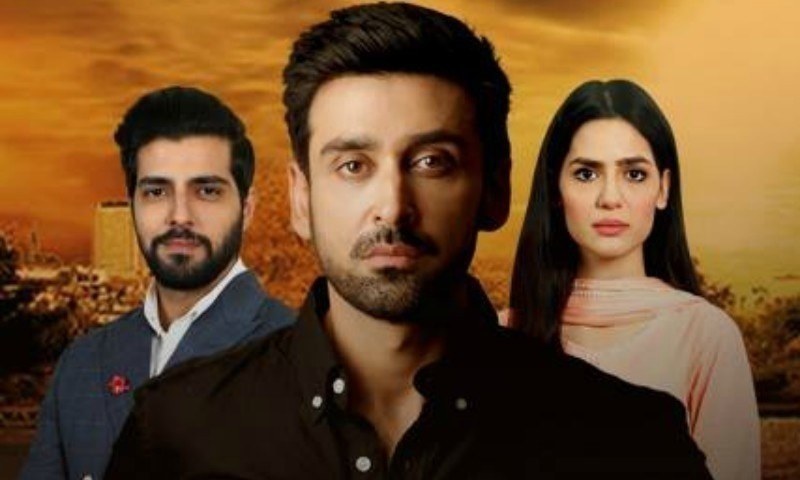 We love Sami Khan and Madiha Imam together, their onscreen chemistry is very strong and a delight to see
During the month of Ramzan a lot of the plays timings got shuffled around which made it a bit tough for us to keep track on all of them. So recently when we came across Woh Mera Dil Tha which has now entered its 13th episode we were glad to see it having moved quite ahead in terms of the fact that Zaid (Sami Khan) is now a changed man who is actually looking after Naina (Madiha Imam) much to her as well as our surprise. But why the sudden change of heart ? Well read along to find out.
Faiza Ifthikhar is a master story teller who deals with human emotions beautifully and here is a tale of two people who despise one another but having been caught at the wrong time and place, are led into a forced marriage as their friend Arham ( urqan Qureshi) with whom Naina was involved with disappears without any notice what so ever at a time when she needed him the most.
So what happened in the latest episode of Woh Mera Dil Tha? Well let us fill you in in case you missed it.
Read : Woh Mera Dil Tha episode 6 review: A Match made in Heaven!
With Naina's father (Behroz Sabzwari) still not talking to her it does make us wonder that how long will he stick to being miserable as seeing no change in his behavior is becoming a bit monotonous. But his wife after receiving a call from Zaid that Nanina was unwell quickly agrees to meet him to know what all is going on.
Now this worked out in great favor of Zaid because he hates this forced marriage but has now decided to make it work in his favor by making some money out of it. With Naina's mother at first offering him money for her medicines, Zaid refuses to take it but after a while when she finds out he has no job she offers to get him one along with paying for Naina's fees so she can complete her studies.
To that Zaid agrees but when she also gives him Naina's credit card and cheque book to give to her, that is when we see him having money in his hand and buying expensive stuff without Naina knowing. With him being sweet to Naina now and forcing her to study as well so she can stand on her feet we have a feeling that she too is sensing that there is something wrong but how true is our prediction is something which only the coming episodes will be able to tell.
Now as far as the acting is concerned, we love Sami and Madiha together. The duo's on screen chemistry is so strong that you actually want Zaid and Naina to be together. Another thing which we like about Showcase Productions is that its plays are very simple in their outlook with maximum focus on the plot and having sets as well as wardrobe which are very much in accordance with the requirement of the script .
So what exactly is going on in Zaid's mind is what we cant wait to find out on Friday night at 10 pm only on Ary Digital.