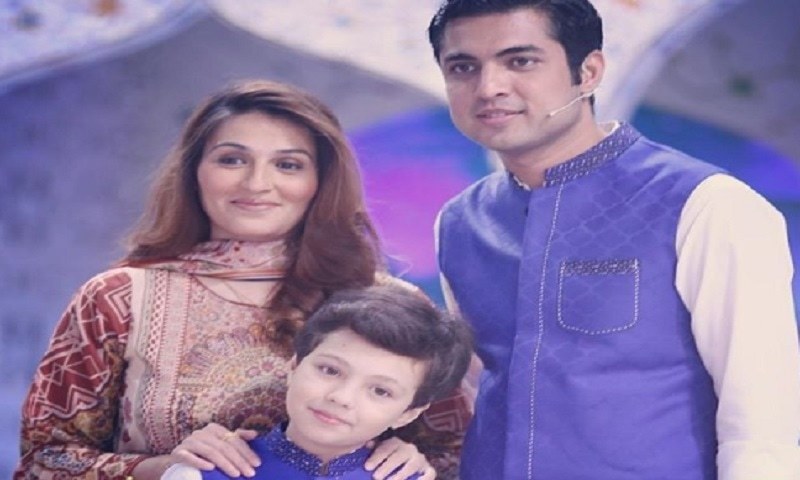 Iqrar ul Hassan enjoys a fan following like nobody else. This popular anchorperson, is not only loved for his upright nature but for the passion he has for his country and his honesty. Recently Iqrar came under fire when the news of his second marriage (albeit years old) spread on social media like wildfire. However, not amongst the ones who shy away from the truth, Iqrar came clear about his second marriage, addressing his fans and followers in all honesty.
Here's what Iqrar-ul-Hassan has to say about his 2nd marriage!
Recently, Iqrar ul Hassan had been on a vacation with first wife Qurat ul Ain and son Pehlaaj. However, this is where the merriment turned a bit sour when Qurat-ul-Ain suffered from seizures and had to be admitted in the hospital because of her health. Iqrar shared a heartfelt message on his Instagram, thanking everybody for their prayers, his son Pehlaaj for being his strenght and especially his friend cum CEO ARY Network, Salman Iqbal for all his support.
Amongst the wishes that have poured in for his wife, Qurat ul Ain, is now doing better, as Iqrar shared in his recent post and the trio will soon be returning home to Pakistan.