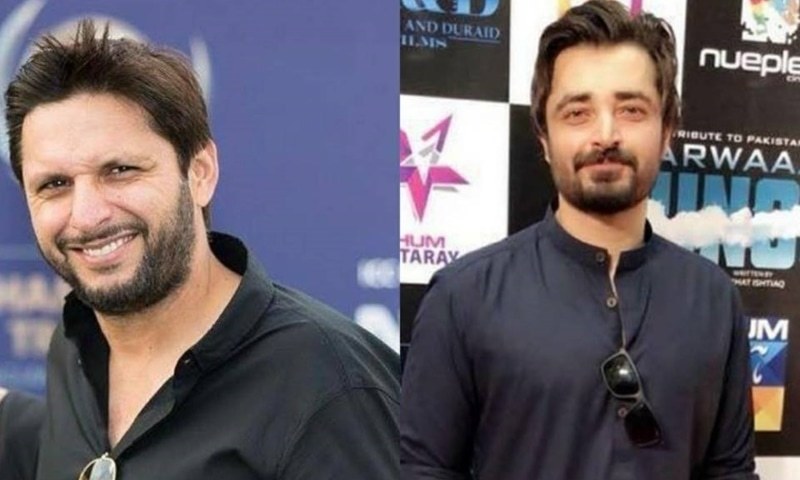 "I have done my part and now I request all who can hear me to do their part too," says Hamza Ali Abbasi
Pakistan is running short on water and the situation is becoming increasingly alarming. Building of dams has become an absolute necessity and therefore self-help initiatives are now being taken across the country. The Supreme Court of Pakistan, after observing the situation directed the authorities to take immediate and effective measures to build two dams — Diamer-Bhasha and Mohmand for which a fund has also been set up. With Pakistanis contributing with an open heart even our celebrities are not far behind in lending their support.
With cricketer Shahid Afridi having taken to his twitter account to announce his donation for the cause we were thrilled because we firmly believe that the amount of stardom these people enjoy also obligates them to set an example for the masses to follow.
Afridi having posted that he would be donating Rs 500,000 from his side as well as Rs1 million from his foundation which is called the Shahid Afridi Foundation towards the construction of the dams left us feeling very proud of him.
The cricketer wrote, "Commendable effort by Army & CJP on the much needed act of water preservation, through building of dams. I pledge 5 lakh & 10 lakh from SAF foundation, to deliver on my return. Let's all do our bit for Pakistan to pave the way for future generations."
Read : Justin Trudeau Extends Support To Shahid Afridi's Foundation For A Hospital In Kohat
Now if you thought that it was only Afridi who has decided to help out than another star who is always there to support any cause for the betterment of Pakistan also made a donation for the two dams. Hamza Ali Abbasi deposited Rs 300,000 as he shared on his twitter by saying,
With great initiative taken by Hamza and Shahid we are hopeful that many more will follow soon as Pakistan is our country and it is up to us to make sure that it continues to strive in the future too.