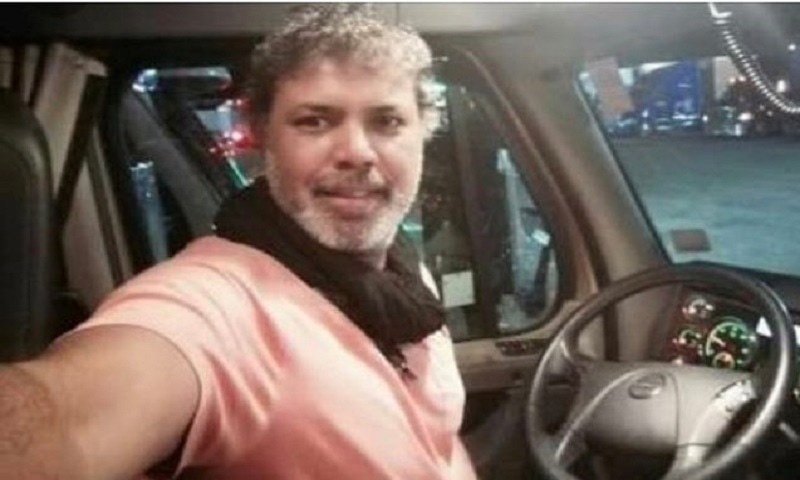 'I drive a truck in Canada and I am proud of it,' states Ashir.

While we were pondering over where Maalik director Ashir Azeem has been these days, we just landed over a Twitter post which came as a shocking revelation for us. The actor-turned-director has not just quit showbiz but also his country. Can you believe?
According to a recent tweet on his official account, he has left Pakistan because he got very disappointed with not just the rulers but also the people in Pakistan. He believes that people here do not talk about rules rather they laugh over rules.
Ashir wrote with a heavy heart, 'I left the country coz I got disappointed. Not with Sharifs or Zardaris, yeh to hamesha Esay hi thay, but with the people. Log asool ki baat nahin karte, asool pe nahin larte, asool par hanste hain. They will always hv Sharifs n Zardaris n Raos only names will change.'
Revealed: First look of Ashir Azeem's 'Maalik'
Ashir rose to fame with his 1994 drama serial Dhuwan that aired on PTV then and earned nationwide recognition. The actor also uploaded a clip of the serial along with his tweet.
So if he is not in Pakistan, where is Ashir residing these days?
Through a similar Twitter post, we found out that he now lives in Canada and earns a living by driving a truck there.
'I drive a truck in Canada and I am proud of it,' he stated.
Well, a famed director driving a truck sounds a little awkward but Ashir seems to be content with his life at the moment.
Ashir's debut directorial, 'Maalik' was banned from screening for a long time before being given a go-ahead, hence he had to bear huge financial loss as well.