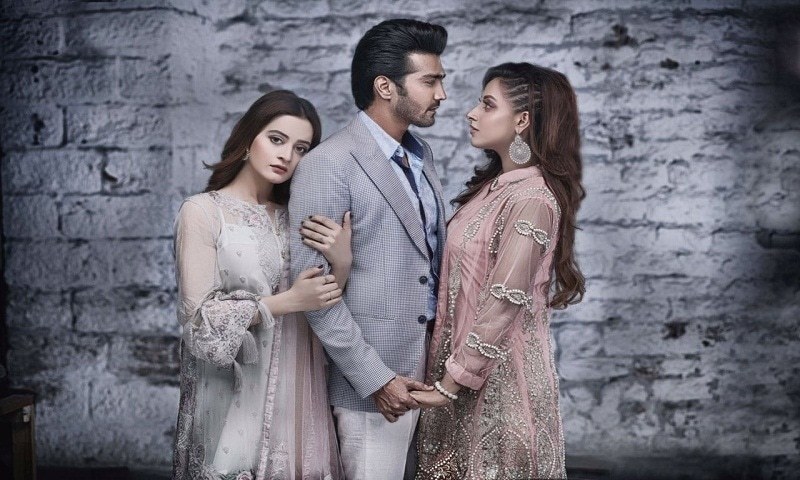 Will Azar have some sense knocked into him by Shafaq or will he be completely smitten by Anji's charm?
7th Sky Entertainment has brought to our screens another hit drama with Ghar Titli Ka Par, a drama that revolves around greed, jealously, betrayal and love, all in one. Ghar Titli Ka Par, with its captivating storyline has become an audience favorite. People are hating Sanam Chaudhry for playing the cunning, the manipulative Anji with so much conviction and that we believe is a win for the actress herself.
Mohsin Talat as the director, has blown life into this amazing story by Samra Bukhari which depicts the ups and downs of relationships based on greed. The drama appears so realistic at times that one is forced to comment loudly on what goes on, asking Shafaq to open her eyes and see things as they are.
In Review: 'Ghar Titli Ka Par' Still Going Strong Amongst The Audience
For now, we have seen Anji and Shafaq, trying their best to secure Azar. The unsaid tussle is on and Anji is trying everything in her cunning mind to make sure Azar leaves Shafaq and accepts her. Shafaq is employing all techniques that she can to make Azar realize what Anji actually is. And she is succeeding. Azar finally gets a glimpse of Anji's lifestyle and the way she is used to spending her days. However, Anji is not the one to lose and she'll definitely strike back more aggressively.
How will Shafaq defend herself and save her house from Anji's wrath. Will Anji be able to steal everything from Shafaq and cast her out. The next episode of Ghar Titli Ka Par will answer all this and more.
If we talk about the acting part than Aiman Khan and Sanam Chaudhry are real charmers. You also hate Shehzad Sheikh for playing the spineless husband Azar to perfection. All in all Ghar Titli Ka Par is a drama that'll invoke all sorts of emotions in you. You'll hate Anji and yet you'll tune back into it every week to find out what happens next. 7th Sky Entertainment under Abdullah Kadwani and Asad Qureshi have been delivering one hit after another, and with Ghar Titli Ka Par, we know they have another winner.