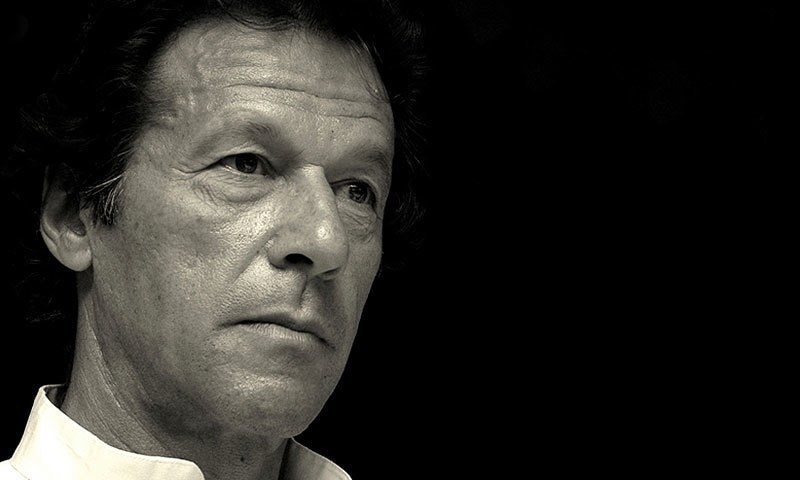 Not only in Pakistan but because of Imran Khan's global fame, he is also being greeted by celebrities across the border.
It looks like everyone – well mostly everyone – in Pakistan is over the moon on PTI's win and Imran Khan being the prime candidate for the new Prime Minister of the country. Celebs are not behind in expressing their happiness over the formation of what many call 'Naya Pakistan' and many of them took to social media to congratulate and celebrate the new PM.
From the ramp to provincial assembly - Abbas Jafri marks his win for PTI!
Wasim Akram, who is a longtime friend of Imran Khan, took to social media and shared about his 'formal' phone call with the Prime Minister. "I got to call him Skipper," Wasim joyfully wrote in his tweet.
Shoaib Akhtar also took to Twitter and congratulated Imran Khan for achieving his goals after 22 years. Here's what he had to say:
Farhan Saeed, who was seen extensively campaigning for PTI, once again took to his Twitter celebrating the party's victory. He also praised IK for his victory speech and called him 'a true leader'.
Farhan's wife Urwa Hocane also tweeted to share her happiness on the formation of new government.
Haroon Shahid was also impressed by the new Prime Minister's first speech – he tweeted that 'he can't hold his tears' – we feel you Haroon, we do!
Avid PTI supporter and Imran Khan's close friend Hamza Ali Abbasi was also seen in a happy mood on Twitter. Hamza introduced Imran Khan as 'Pakistan's Prime Minister' and even changed his profile picture with IK to celebrate victory.
Atiqa Odho was another celebrity who not only voted for PTI but celebrated its victory too. Atiqa congratulated Imran Khan on her Twitter account and called him 'Kaptaan'.
Not only in Pakistan but because of Imran Khan's global fame, he is also being greeted by celebrities across the border. Shohbaa De, Simi Garewal and Rishi Kapoor all wished Imran Khan well on his victory.
Rishi Kapoor recently urged Pakistan and India to resolve their issues; he repeated the same in his Tweet while congratulating the new Prime Minister and said that he hopes Imran Khan is able to resolve the matters between the two countries.
Rishi kapoor calls for peace between Pakistan-India again
Pani da Rang famed singer/actor Ayushmann Khurrana had a very interesting tweet to congratulate our PM. He shared how his father had predicted in 1992 that Imran Khan will hold office one day! We are impressed Ayushman.
Amongst all the tweets, our most favorite one came from Jemima Goldsmith. Jemima was among the first few to congratulate Imran Khan on social media. She said, "22 years later, after humiliations, hurdles and sacrifices, my sons' father is Pakistan's next PM."
Indeed our new Prime Minister has an inspiring story of resilience and hard work and even more inspiring personality that the world accepts. We at HIP wish Imran Khan all the very best, and from the bottom of our heart pray that this new partnership between Kaptaan and Pakistan proves to be a fruitful one for the country. Pakistan Zindabad!