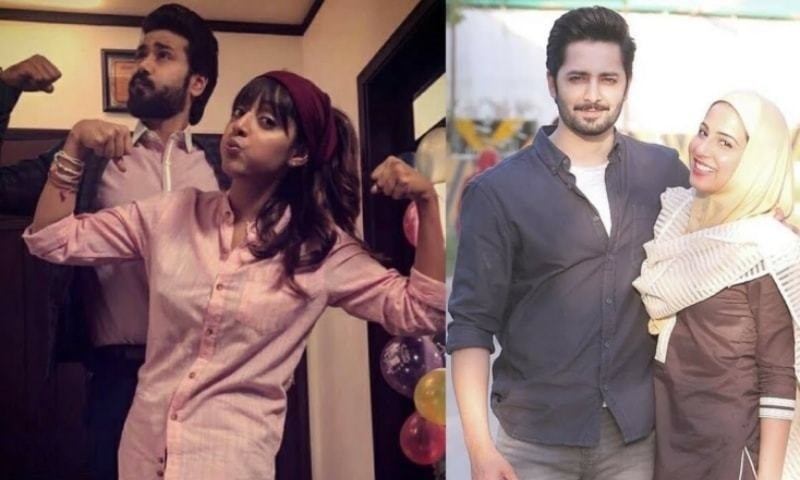 Ali Abbas was the highlight last night as he plays the very shrewd inspector Wahaj with a lot of conviction

Friday makes us want to relax and get some quality entertainment on TV. And the latest Danish Taimoor, Ushna Shah and Sanam Chaudhry starrer Ru Baru Ishq Tha is rather interesting. Although the drama has entered a phase where a simple misunderstanding has created havoc between two families, it is nonetheless interesting to see how everything can topple within a second.
Written by Amber Azhar, we wont say that this is a outstanding drama as the dialogues at times do fail to impress but it is a story line which also has a bit of a suspense in it as Wahaj (Ali Abbas) is a police inspector and also the brother of Ayaan (Sanam Chaudhry) who shot the gun on the day of Salwa and Almeer's wedding which hit her father but the blame went to Almeer's brother Fawad who was shooting in the air at that moment out of happiness. The entire scene has resulted in enmity between the two households.
Now where no one except Wahaj knows the truth, he is set to avenge his sisters broken heart by making Almeer's life a living hell through his brother who is now under his arrest!
Read : Love and heartbreak dominates the third episode of Ru Baru Ishq Tha
But what else took place in the episode last night? Well let us tell you all about it in case you missed it.
Ayaan after having shot Salwa's father faints because seeing her two best friends together especially when she has loved Almeer all her life and having shot the wrong person she faints which results in such a dramatic thing that she is now in a coma.
Now one thing we felt was that this situation is a bit over the top as what would have made the story more interesting was to have Ayaan awake and then unite with Wahaj to take revenge for her broken heart. Since director Furqan Khan is involved in this we are hopeful that the coming episodes just might be headed towards this direction as it will make the drama more interesting in our opinion.
Ali Abbas plays Wahaj brilliantly as at times his facial expressions are enough to tell us exactly what he is thinking especially when Almeer and his father (Jawed Sheikh) come to the police station in hopes of taking Fawad away but are rejected as Wahaj plans to use him as a pawn for a greater game against Almeer!
On the other side, Salwa doesn't understand what is going on and what makes things worse is her mother (Rubina Ashraf) telling her to divorce Almeer as she would never allow her daughter to set foot in that house.
So what will be the future of this duo is what we look forward to finding out next Friday at 8 pm only on Geo TV. Ru Baru Ishq Tha is drama which has great actors on board and a story which looks hopeful if executed well in the coming weeks.