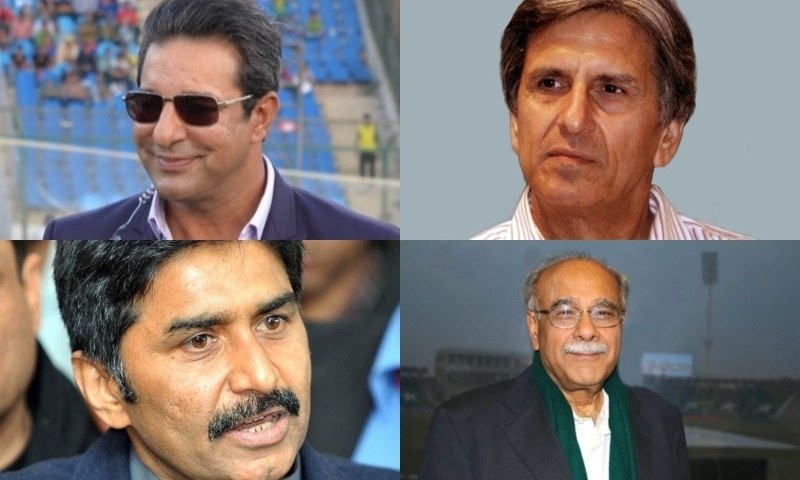 With a new government in waiting, rumours and lobbying has started for appointments in sports bodies
Let me start by stating a fact: When the 'notorious' Indian Premier League was taking away a core of Pakistan cricketers, the idea of Pakistan T20 league was put out by Naseem Asharaf to compete. Naseem Asharaf went home when the military government fell in 2007. Then came Ijaz Butt -- perhaps the worst PCB Chairman of living memory. Zaka Asharaf also then tried, but failed, to launch this league.
Najam Sethi was however, successful in starting one of the most famous ventures from Pakistan (not just Pakistan cricket). With improving situation, he was also able to bring back international cricket home, although some considered those players 'relu kattay'. There are other achievements of his too which we leave to be discussed some other time.
But he will be gone soon, pretty soon; and that is exactly how it works in Pakistan: Sports federations and boards are 'loot money' for the political party winning elections.
Two World Records For Fakhar Zaman In A Day!
Regardless, who will take over from Najam Sethi? That's the ultimate question of the day. According to sources, Zulifqar Bhukhari -- a close aid of Imran Khan -- has advised Sethi sahb to resign, so it is extremely likely that he will be forced out quite soon.
We have heard speculations that Wasim Akram is a strong candidate for PCB chairmanship. Now this would be a strange one, knowing that Wasim Akram has been barred of holding any PCB office by Justice Qayyum during the match fixing probe.
If he's appointed, the matter would most likely go to court. And we all remember what happened the last time when PCB's chairmanship battle went to court!
Javed Miandad's name has also been mentioned and so has Majid Khan's. It remains to be revealed, who is the closest to our new Prime Minister Imran Khan.
One would hope that in due course these bodies will become autonomous and independent. For now, we'll have to wait and watch who will Imran Khan select. One would also hope that he builds upon the work done by Najam Sethi and doesn't start by trying to dismantle his legacy.