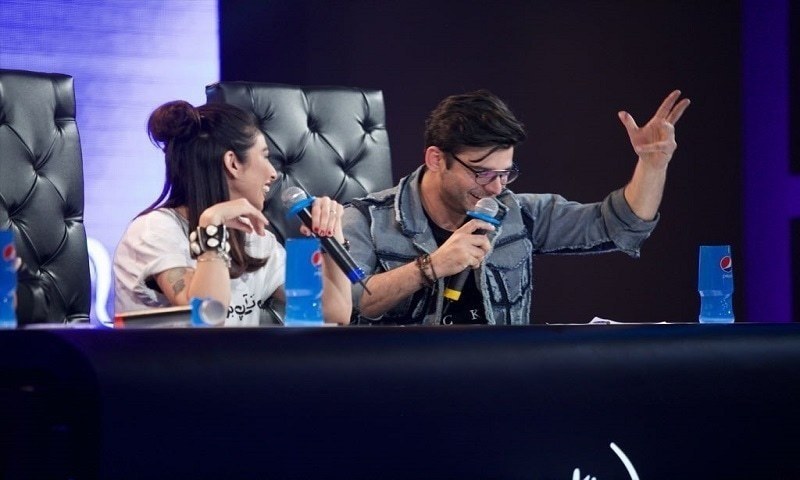 Pepsi Battle of the Bands is on and we must say, it's getting tougher and much, much better. In the latest episode 3 – which was first of the eliminators – we saw some extraordinary performances that would make you get up on your two feet and applaud the contestants.
Turns out, we were not the only ones who felt so. The judge's panel – which now includes Faisal Kapadia and Bilal Masood of Strings along with Meesha and Fawad – had the same feelings as ours.
While we personally could not get enough of Xarb's Dum Mast Qalandar rendition, judges found Tamasha's take on Ali Azmat's song Sajna worthy of a standing ovation – nonetheless both the bands became the best of the night by starting their Battle of the Bands journey with standing ovations. Oh and let us remind you, 'Tamasha' has already gotten a standing ovation at the audition stages. Now that's called setting the foot right!
Pepsi Battle of the Bands Season 3 Episode 2: The Bands Set The Stage On Fire!
Another major highlight of the episode was from Déjà vu's performance in which a band member beat-boxed to give trumpet instrumental sound in the song. Yes! You read that right – a talented young boy was on the stage making trumpet sound with his mouth! Judges were too surprised to grasp the awesomeness and we are surely impressed too.
On the other end of the spectrum, Sarmasta, Bayaan and Khamaaj were not able to impress the judges in the third episode. This resulted in immediate elimination of Khamaaj; and both Sarmasta and Bayaan went ahead for 'battle of survival'. Ultimately, Sarmasta bid farewell to the competition after Bayaan impressed the judges with their performance on 'Hum Nadaan'.
Although the journey ended for Khamaaj and Sarmasta, and we might call it a bad day but one thing is for sure – all these bands have abundance of talent that have brought them here in top 8. We now eagerly look forward to how this battle turns out to be among all these super-duper talented youngsters.