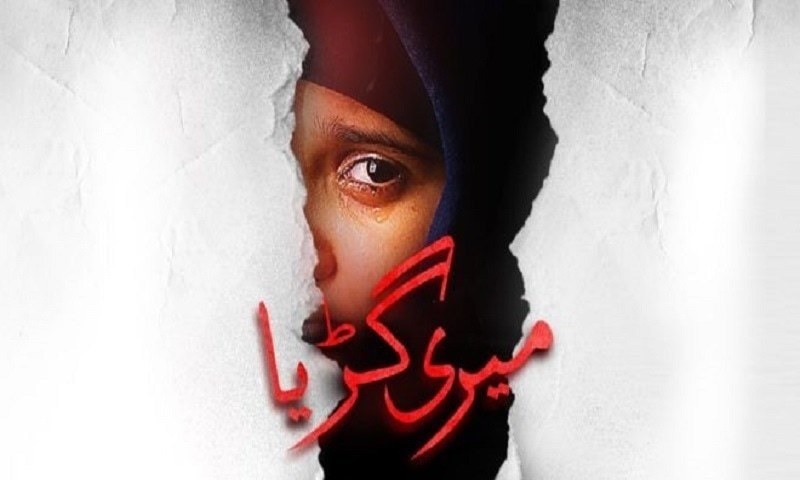 For the first time, I am at a loss of words writing something. I feel I don't really have words to describe the pain these episodes of Meri Guriya put across. It was absolutely heartbreaking and as a viewer I couldn't hold back my tears. The worst part is, this isn't a drama but a sad reality of our society. There are families in our country who go through this pain every day. The brutal incidents don't stop coming in. Abida's story might be fiction but it has been inspired from real life incidents, and this totally breaks my heart and disgusts me to the core that there are predators lurking around the corner who will strike whenever they get a chance next.
I can talk about a hundred loopholes in our system which allows these predators to thrive, a few of them have also been showcased in this drama. The police's negligence, the society's double standards, the anxiety about one's own reputation and the family not taking up a step for justice for the fear of their own place in the society. The predators know they'll be able to get off the hook because of one or the other loophole and this is what gives them strength.
Even Dabeer here, isn't a professional criminal, nor he is smart enough to ensure his own safety but he does know there are glitches in the system and that he'll be able to get away. But perhaps here is where the drama will differ from reality and we'll be shown Dabeer being brought to justice. However, one can only wish that this becomes a reality real soon and the real culprits too will be punished.
For this episode of Meri Guriya, each performance went top notch. Sania Saeed, i fall short of words to praise what a powerhouse performer she is. She moved my heart, she made me cry, she made me feel her pain. I did not even for a second felt, she was acting. Sajid Hassan, as the helpless father Shahmir, was amazing as well. The duo, together, brought the parents pain on the front and gave us a slice of reality. This is what families go through and if we still cannot do something about it, we really need to see where we're standing.
Mohsin Abbas Haider has outdone himself as Dabeer. You cringe at his appearance and you hate his sight. We know he's an actor doing his part but you cannot help detesting this character. Dabeer is ruthless, he's brutal. He has no heart and he makes sure he sure. To do such a character and to do it with such conviction, one really needs to master his art and that Mohsin Abbas Haider has done.
Hats off to Radain Shah for a moving story and Ali Hassan for his exceptional direction. The detailing in his direction are just amazing for he has not missed a single thing. Without going overboard he has brought across each and every scene with a clarity that delivers its message.
For this week, we know Abida's raped and murdered body has been discovered. The family is struggling, the social media is bursting with news, the police feels under pressure and Dabeer is now cautious. Perhaps people will stop talking but Shehnaz is not the one to rest. She will ensure she brings her daughter's culprit to justice and for this we're siding with her.
Meri Guriya Episode 6 Review: Monster Lurking Around The Corner!