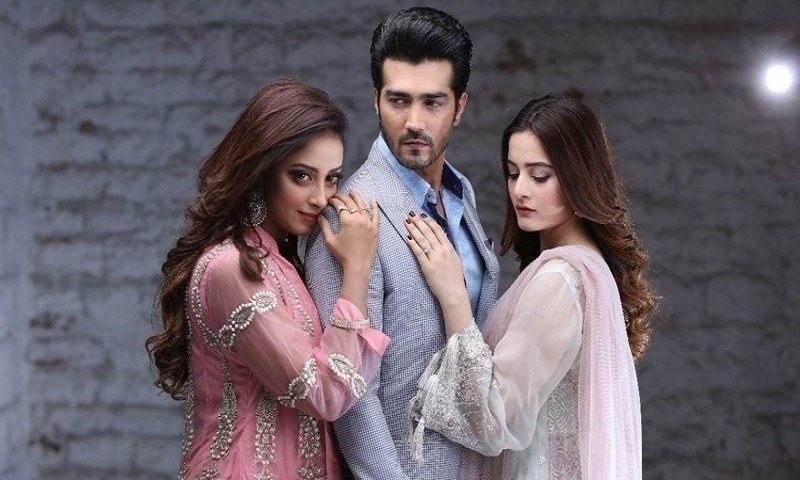 There's never a dull moment in 7th Sky Entertainment's Ghar Titli Ka Par. With each passing episode we're becoming more and more interested in Azar, Shafaq and Anji's life, trying to guess what the trio will end up doing.
Samra Bukhari as a writer has truly written a very engaging tale of deceitful relationships and Mohsin Talat's creative vision has taken this drama to a level next. Amazing performances by the lead cast, especially Sanam Chaudhry ensure you're never bored watching Ghar Titli Ka Par.
This week's episode again went in Anji's favor. She has woven a very strong web around Azar that he does not seem to notice anything else. Also since Anji has sent her kids back to Aftab, everything seems to be working just as she has planned. Anji is planning to marry Azar once and for all and get rid of Shafaq but the way Shafaq was seen in this episode, very dull and down, it could be a possibility that she's expecting. How will things take a turn once Shafaq becomes pregnant? Will Azar notice her more and be more mindful of their relationship, it waits to be seen.
Ghar Titli Ka Par Episode 27 Review: The War Is On!
Aftab is now very jubilant as he married Aasia. Aasia seems to be a promising wife and a doting step mother as well and Aftab expects a lot from her. Also this means, Aftab's chapter is now closed from Anji's life and she can fully concentrate on getting Azar.
However, one thing that is worth mentioning is the fact that Azar has no plans to divorce Shafaq it seems. But it is Anji who cannot stand her. She calls Hassan from Shafaq's phone but this time this strategy does not work as Azar isn't as enragfed as she expected. Also Anji has shopped way too much on Azar's expenses, so this might also alert him as well.
Now let's see what the rising sun will bring for Shafaq and her home. We'll have to wait and find out if Shafaq is successful in eliminating Anji from their lives. And if all goes well, will she be able to forgive Azar ever?
Let's tune into Geo entertainment every Thursday 8:00pm to find out more about the ever engaging lives of Anji, Shafaq and Azar, a 7th Sky Entertainment's champion for sure.