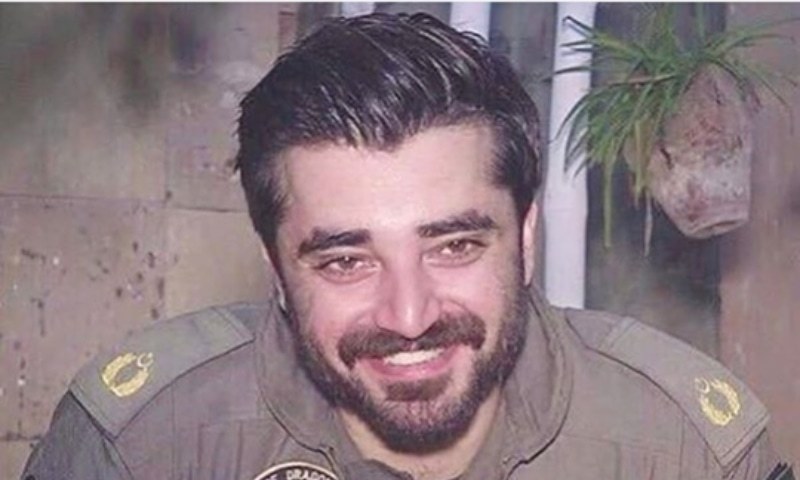 The cast is currently busy promoting the film in New York

With Eid just around the corner if there is one thing which is making us pretty excited is the fact that we will get a chance to see not one but three big Pakistani movies this time. Also expectations are sky high with each and every one of the films releasing on Eid namely, Jaawani Phir Nahi Aani 2, Load Wedding and Parwaaz Hai Junoon. With stars busy in promoting their respective films, the cast of Parwaaz Hai Junoon is currently in New York and it was here while talking to the press that Hamza Ali Abbasi clarified how the movie was not in fact a propaganda film!
First talking about what makes the film unique in his eyes Hamza said,
"It is an honor as well as a privilege to play a pilot of the Pakistan Air Force and through this film we are trying to show the human side of a soldier whom we sadly often depict as either a Robocop or a terminator."
Read : Parwaaz Hai Junoon Trailer Is Impressive!
Adding further, Hamza stated, "The movie is not a propaganda film if you see the trailer then you will realize that it is not just guns and bombs. In the film we have also shown soldiers' weaknesses as well as the fact that they too get scared. And so its not something where we have shown all these soldiers as Superman instead its a film which focuses on their human aspect."
Based on the Pakistan Air Force, the film marks the debut of Haseeb Hassan as a film director. Besides Hamza Ali Abbasi the movie has a massive star cast which includes the likes of Hania Aamir, Kubra Khan, Ahad Raza Mir and Shaz Khan to name a few.
With us already in love with the music composed by Azaan Sami Khan we look forward to watching the movie once it finally releases on Eid-ul-Azha worldwide.