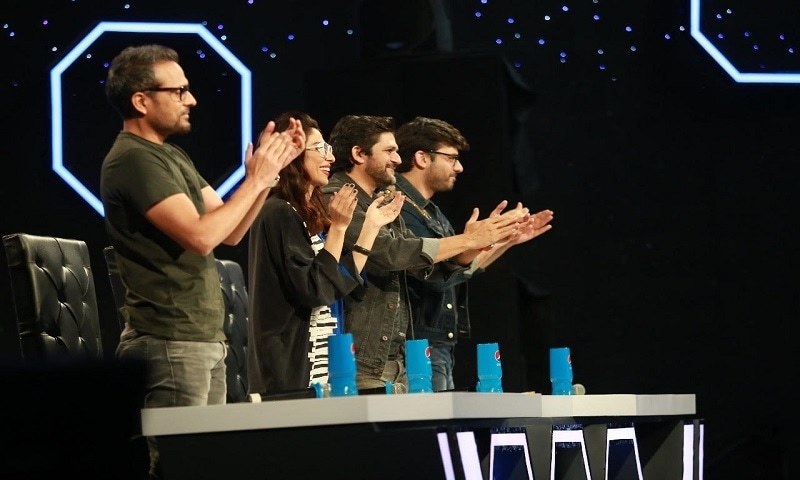 Episode 4 started with soulful performance of Kashmir and became an epic battle where all genre were sang to perfection
It looks like Pepsi Battle of the Bands season 3 is out and about with only one reason: to make everyone's jaws drop! The same happened to us while watching the latest episode i.e. episode 4. We are still in awe of the tremendous talent that this year the platform has brought out.
What started with a soulful performance of last year's winner Kashmir - turned into an epic battle of music where all sorts of genre were sang to perfection - utmost perfection!
Pepsi Battle of the Bands Episode 3 is Worth Watching!
Seems like the participants took a whole lot of inspiration from Kashmir's success story; as a result they had put their heart and soul in the songs that they had themselves composed and wrote. The theme for this episode was original of the participating bands and boy did we have fun listening to them. Pure entertainment is the only word we can use for the recent episode.
Similarly like last time, Xarb and Tamasha came out strong with Tamasha receiving third standing ovation in a row! Oh and if that was not enough of validation, Fawad Khan could not contain his excitement and climbed up the podium to applaud the band's flawless performance - he then proceeded to the stage to hug the band members!
In Meesha's words, "It's our (judges') honor that we found you."
Now since the competition has gotten so tough - a pretty good performance of Khagaz was not enough to keep them in the competition. Khagaz bid adieu to the stage and a battle of survival was fought by Deja Vu and Bayaan - who was in danger for the second time. Once again, Bayaan managed to give their best performance under pressure and Deja Vu was eliminated.
Top four have now proceeded to the next stage of competition and we are outright excited to see more of their performances. One thing is safe to say, this season is unpredictable and unmatchable. Period!