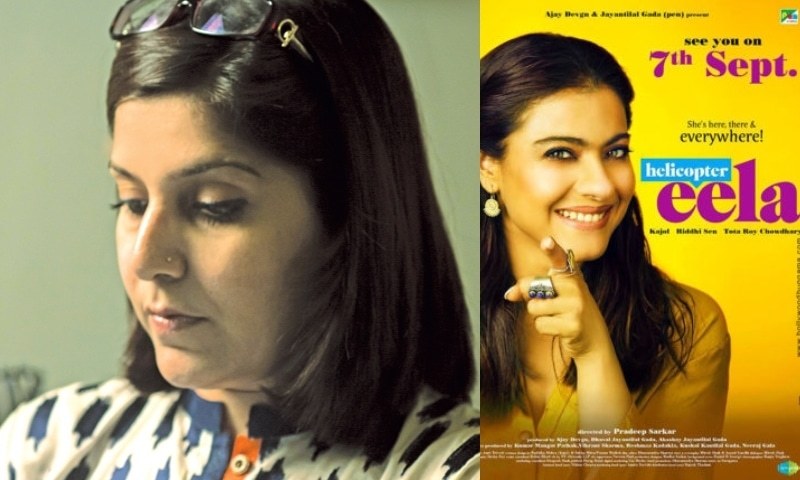 Asma took to Facebook to share the news: "My first ever song in an Indian film and shot on one of my favourites Kajol"

It would probably be not wrong to say that Khaani has been the most successful drama of this year – and its popularity is quite evident from the rating charts too. While we are still in awe of the super hit drama and would like to see more from the on-screen team, we also acknowledge the strong storyline that made it all possible.
Asma Nabeel, writer and the creative mind behind Khaani has already impressed us with her work and this time the news coming from her is even more praiseworthy. Asma has penned down a song for Kajol starrer Indian film Eela Helicopter which is soon to be released.
Asma took to Facebook and shared the news regarding her latest endeavor. She wrote, Indeed an emotional moment for me. "Tu gaya tu ruki saari sansain... mar bhi jayain tu ab nahi koi Gham" My first ever song in an Indian film and shot on one of my favourites the one and only Kajol."
HIP reached out to Asma to congratulate her on her Bollywood debut, she said, "I had worked with Pradeep Sarkar (director Eela Helicopter) and he was a fan of my Urdu. He asked me to write something for this movie and what I wrote was really liked by him. It also suited the situation of the movie so we just went ahead."
In addition to the current song, Asma is also working on Baandi's script - an upcoming serial. "I am also working on a few films' scripts and I think those announcements will be made soon," shared the writer cum lyricist.
Looks like Asma is on a spree to inspire people with her achievements – we wish her all the best for everything she does in future which hopefully includes another unforgettable project like Khaani.
Creative Genius, Asma Nabeel, talks to HIP about Maan Jao Naa, Khaani and much more!