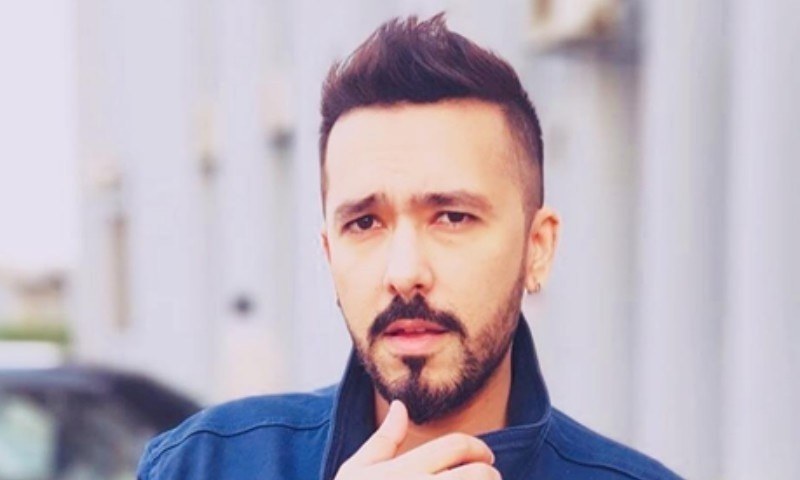 "My statement has been misconstrued and taken out of context completely," says Dino.

It seems like our entertainment fraternity can never run out of controversies and issues that ignite fire amongst the masses. Recently to create waves with his opinion was RJ Dino Ali who while speaking on the #Metoo issue, somehow ended up blaming the victims for harassment. Wait… What?
Dino along with Ali Safina and Khalid Malik was invited to Tonight with HSY recently. During the interview, Hassan Sheheryar Yaseen asked his guests their opinion on #Metoo movement with regards to Ali Zafar-Meesha Shafi case. While Ali and Khalid plainly and simply addressed the issues, its reasons and solutions, Dino went a step ahead and called out on victims for "letting the oppression happen".
Things Get Ugly As The Meesha Shafi-Ali Zafar Feud Reach Court
Well, here's what he exactly said, "One thing I absolutely love about the women in my family is that they are very outspoken. If anyone even dares speak or do anything as such, they will immediately call that person out. Yes, the society makes comments but please raise your voice; please do not wait for a certain time or a certain moment. If something bad happens to you or someone is doing something bad, punish that person and hold them accountable at that very moment. Don't think about what will or will not happen, show to the other person that this with me is unacceptable, this will not happen. More than the offender it is the oppressed who are gunnaygar [culpable]. Why are you letting yourself be oppressed? What is the problem? Don't stand for it."
Yes, that's right. That's what he had to say.
Of course nobody let that go and people in the world of social media, quite loudly made noise on Dino's statement.
After a strong backlash, Dino has now issued a clarification. Which does make sense – in his own context – however, we believe it will take a while till this fires dies out.
This is what Dino has to say over the matter now, "What I really meant to say on the Tonight with HSY was that women need to raise their voices and that culprits should be called out right there and then - there shouldn't be any delay and hesitation before taking action against harassers so immediate punishment can be implemented on the culprits."
Fair enough, maybe?
He went to add, "If you watch the full interview before assuming otherwise, you'll know I did NOT say that the blame lies upon the victim - I come from a family that has raised me to respect and fight for the rights of women and would never disrespect my upbringing in any way. My statement has been misconstrued and taken out of context completely."
Albeit that we believe Dino did not intend to hurt the victims of #Metoo movement, we do feel Dino needs to understand the social system a bit more. Unfortunately, women in our society when harassed are often in such a situation that the harasser is either too powerful or is able to intimidate his victim to an unimaginable extent – thus many women choose to stay quiet. The need is that when these women come out – even if it's a while after – we support them instead of question their 'motives' behind delay.