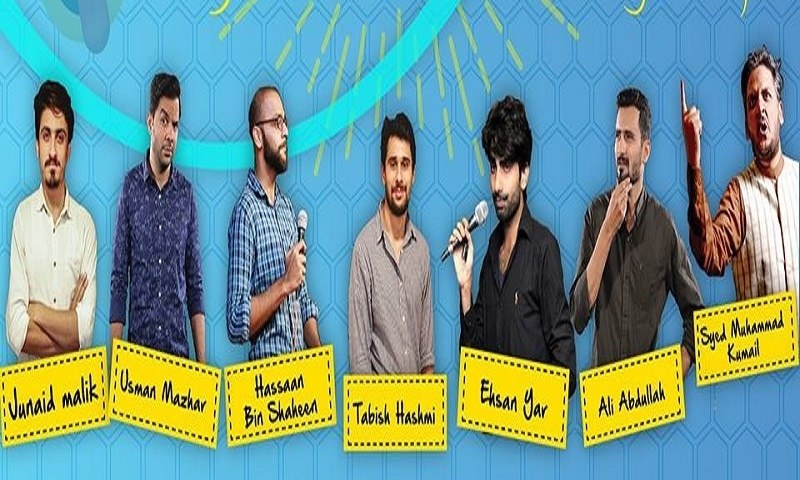 Set up at PACC auditorium, Mazaak Tha Aik Bar Phir managed to keep us hooked and laugh till the very end.
Presented by Eventesia, Mazaak Tha Aik Bar Phir was a stand up comedy event featuring amazing comedians of the industry including Tabish Hashmi, Usman Mazhar, Ali Abdullah, Ehsan Yar, Junaid Malik, Hassan Bin Shaheen and Syed Muhammad Kumail. Their humor and unpredictable comic timing made those 90 minutes quite funny and spunky. Every comedian had a specific allotted time which they made the maximum use of.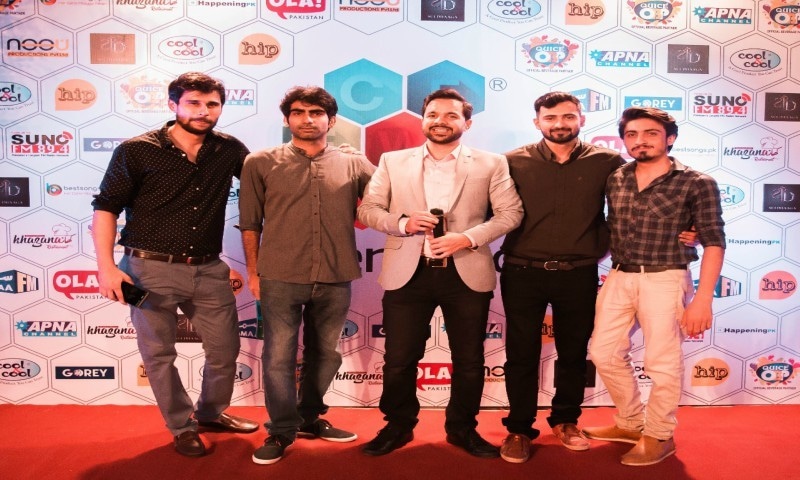 In this hectic routine, one needs to take a break and for this purpose events like Mazak Tha Aik Bar Phir play a big role where leaving all tensions and work load behind, people get a chance to gather at a place with their friends having a good time.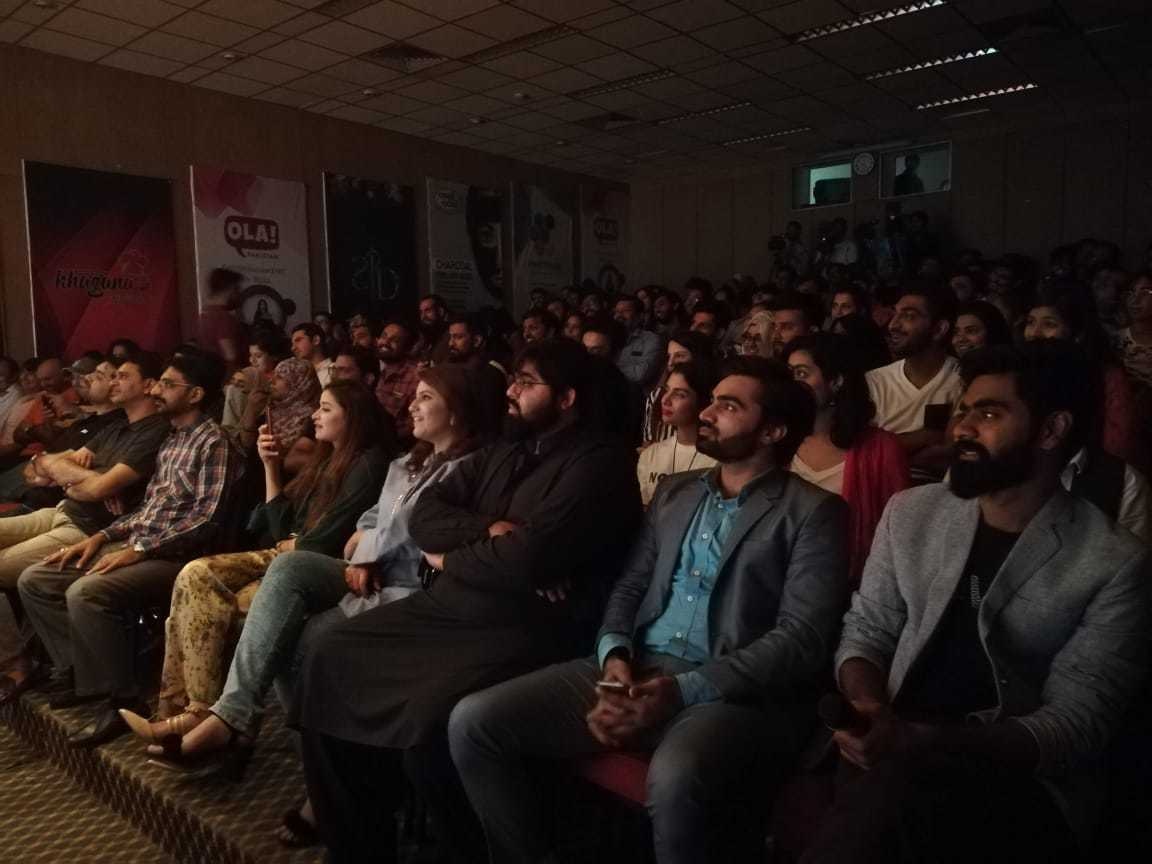 The event started off with a red carpet full of fairy lights and commenced with the hilarious hosting of Tabish Hashmi following up by other comedians one by one, its pretty good to see these young people performing. Comedy scene in Karachi has become better from a few months where we are having comedy sessions almost every other week, its surely a success for the Pakistani industry.