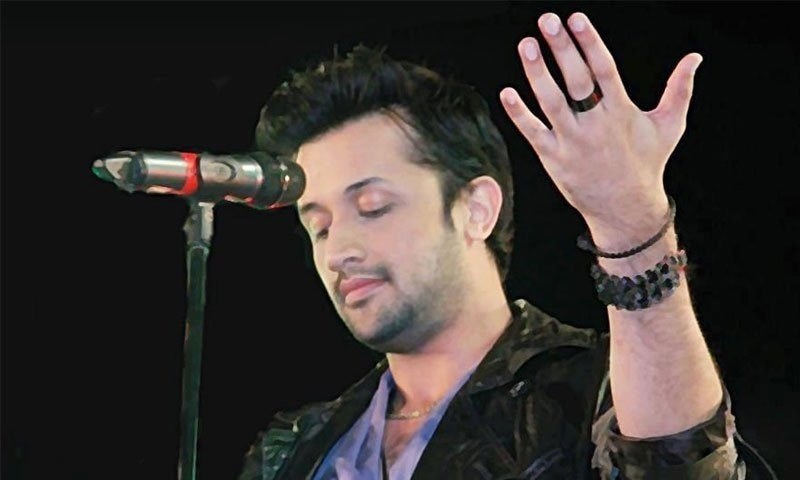 The singer sang 'Tera Honay Laga Hoon' from the Ranbir Kapoor starrer 'Ajab Prem Ki Gazab Kahani'

Atif Aslam has always been a public favorite, however, it seems, there has been a mishap which has resulted in Atif Aslam loosing his beloved fan following.
"Local awards are completely flawed," says Atif Aslam
Recently, during his concert at an Independence Day Parade in New York, Atif Aslam sang an Indian song, which evidently didn't go down well with the Pakistani public in attendance. Not only did he receive criticism on the spot, people present at the concert left in anger because Atif sang a Bollywood song at an event which was honoring Pakistan's independence day.
Not only was Atif Aslam criticized at the venue, social media has been bustling with activity and hashtag #boycottAtifAslam has been trending on Twitter.
However, people have been supporting Atif Aslam during the fiasco as well. Some even claim this to be a fake news and have shared instances where Atif's patriotism was at its peak.
Mohammed Ali Shehki, the King of Pakistani Pop also expressed his views on a news channel that as an international singer, Atif Aslam could have sung his own song at a concert, Shafaqat Amanat Ali has too tweeted in support of the singer.
Atif Aslam himself has yet to make a comment on the entire situation. Until then, here's wishing the truth is out soon and the mess be cleared.