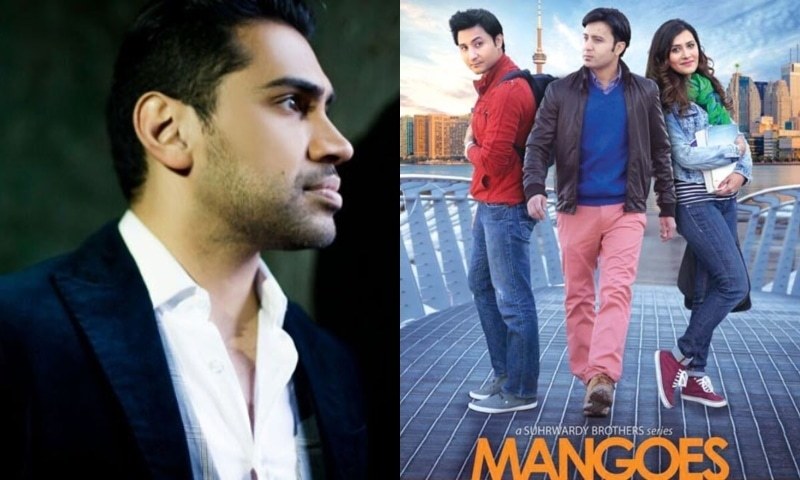 Qurram Hussain also known as Q, from JoSH who will be composing for Mangoes – a multilingual drama series.
Over the years, Pakistani music industry has produced highly talented individuals who have received validation of their talent not only in the country but also on international platforms. Whether it is singers, musicians or lyricists, our people have gone global with their work and created a stir.
This time, it's Qurram Hussain also known as Q, from JoSH who will be composing for Mangoes – an international multilingual drama series.
While speaking to a local publication, Qurram said, "Mangoes has been a welcome step and through it I learnt how to communicate emotions through music without the support of lyrics."
The drama series revolves around lives of three young south Asians who have just migrated to Canada and are now intending to integrate and learn the diverse culture the country has to offer. The main focus of the serial – which has already two seasons – is to highlight the Pakistani community in a positive manner for international viewers.
For the first season of Mangoes, the super hit track Keh Dena by the legendary Alamgir along with Canadian Kristie Yung was highly appreciated among the masses. This time it's on Qurram's shoulders to make Pakistan's proud.
10 fun facts about Qurram Hussain from Josh
Further talking about the project, Rangreza fame musician said, "The production team of Mangoes, the Suhrwardy brothers, (Adeel and Khurram Suhrwardy) were highly talented, innovate and above all, they were never scared of experimenting with new ideas.T hey are playing a very active role to uplift the image of Pakistanis in North America and it's a great opportunity for me as well to join hands with these guys for this big cause."
We at HIP wish Qurram all the best for his future projects, continue to make Pakistan proud, Q!