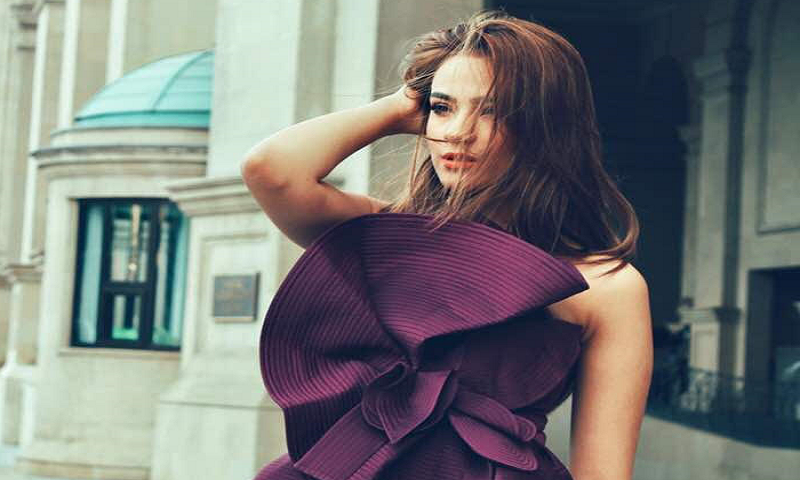 We wanted to discover the aspects of being a model for any one who actually wants to try their hand at it!
In between hectic midnight fittings, different castings, and tough catwalks, the Baloch native Alyzeh Gabol, 22, is one of the most hardworking models in the industry! She balances everything while keeping it together in style.
We wanted to discover the aspects of being a model for any one who actually wants to try their hand at it!
7:30 AM- Breakfast
In a sleek look with a smooth bun and super casual yet stylish attire, Alyzeh starts her day bright and early. Alyzeh Gabol is not just a model; she is a mother to a beautiful girl and also an Entrepreneur. She tends to enjoy breakfast with Miraal her three year old who joins her sometimes. Scrambled eggs and green tea is something Alyzeh usually enjoys for her breaky as she prefers to go easy on the stomach while staying energetic through the day!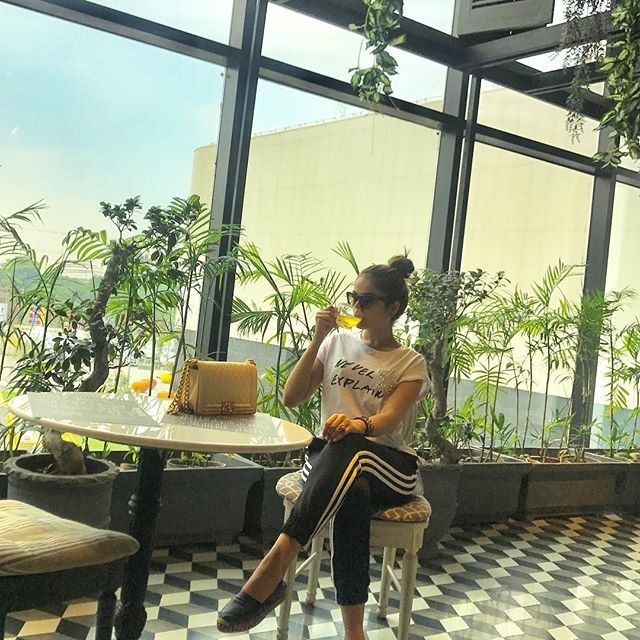 9:30 AM- Hair & Makeup
Hair & Makeup play a huge role in her Photoshoots; they always have to be on point so that the camera can catch the beauty of it. From eyeliner to lipstick everything has to be emphasized and keeping this in mind, we asked her what her go to beauty supplies are! They are a sunblock, a kajal and a lip balm! That's it. Alyzeh likes to keep it simple when she is not on a shoot to make up for the time that she has to have makeup o for longer periods of time!
12:00 PM- Shoot
Photoshoots are generally very tiring and take more than 10 to 12 hrs due to outfit changes and makeup retouches. All this requires a lot of time and seeing Alyzeh's dedication we can only imagine how tired models get after long and hectic shoots.
HIP Exclusive: Alyzeh Gabol joins the cast of 'Rangreza'
8:00 PM- Ramp Walk
After she is done with the photoshoot, Alyzeh usually has no time but to quickly get to her next shoot. We can't help but think, how hard it actually is being a model! This is a job where there is hardly any time to eat, rest or catch up.
11:00 PM- Dinner
After a long day at work, we finally caught up with Alyzeh at dinner. That's when we decided to ask her a few questions just to know how she deals with such a stressful day.
Q: How do you prepare for Fashion Weeks?
Alyzeh: Fashion Weeks require a lot of work from hitting the gym to eating healthy, on a personal level. On a professional level, we have long rehearsals and require a lot of time to practice.
Q: How much are you in fitness and healthy eating?
Alyzeh: I am not really into healthy eating, I love food. I do go to the gym regularly; I only diet when I know there is a ramp walk coming.
Q: How do you take care of your hair?
Alyzeh: Our hair goes through so much. Ironing, curling and styling that it's very important to take care for them but we are usually short on time. On my days off I try conditioning them with hair masks.
Q: Do you ever get nervous walking the ramp?
Alyzeh: Yes, It's been years but I still get chills. I close my eyes and meditate. I only focus on the ramp and the cameras.
Q: How is it being a working mother?
Alyzeh: I love coming home to my little darling after a long day of work. I always try to make time for her .We do a lot of things together. Most favorite thing would be to play dress up.
Q: With such busy schedule how to take time out for your brand 'MIRAAL'?
Alyzeh: On my days off shoot I catch up on designing for my label Miraal in my studio. I named it after my sweet daughter. I spend hours dedicating my energy towards designing a stylish and an affordable pret line.