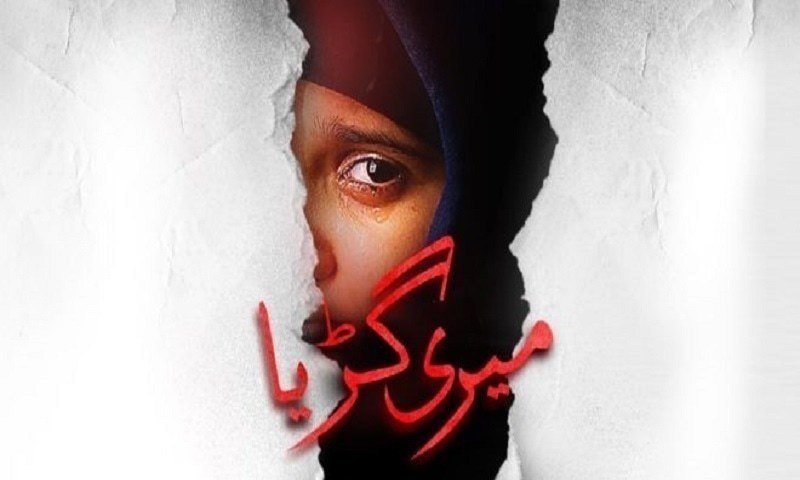 Meri Guriya is one drama that we turn back to again and again for the sake of the mirror it shows to the society. Not only does this drama shows the society its ugly underbelly, it highlights issues that we most conveniently ignore. Meri Guriya is perhaps a wakeup call for everyone, a reality check of where we stand as a community, because in all honesty, this drama, which has been inspired by real life events, makes us think about our failures as a society.
This week's episode highlighted the how the police keen on clearing their name of the issue took various measures. Not only have they arranged Shahmeer to receive a sum for Abida's death, they have also started pressurizing the neighborhood to have Shahmeer and his family move out. He's threatened, given a notice to vacate and his daughter, an 8 year old, who lost her life to rape, is subjected to disgrace. I for one, cannot ignore the dialogue, "taali dono hathon se bajti hai." How pathetic are we as a society that we resort to name calling and shaming the victim, one who is already dead. And of course Abida's grandmother's dialogue at receiving the aid money, that poor people pray for tragedies in exchange for money, depicts how we have failed to not only being humans but also how we fail as a community too.
Meri Guriya Episode 9 & 10 Review: Brutally Heartwrenching!
On the other hand, not the one to loose hope, Shehnaz, with Safeena's help, is reaching out to people. The woman made a video demanding how they wanted Abida's body re-examined and searched for DNA and made it go viral overnight tells us Shehnaz is fierce in her resolve. Safeena's unrelenting support for the woman and her unconditional love for the dead child will ensure, the two together dig out the criminal's grave.
Also Dabeer has sensed Safeena will not rest until she finds the criminal and so he's trying to get rid of her as soon as possible. Will Dabeer succeed? Will the neighborhood's pressure force Shahmeer to stop his wife and her demands for justice? Will Abida ever get justice or will poor Arifa's father mistakenly rot in hell?
Meri Guriya is a drama laced with super fine performances. Sajid Hassan, Sania Saeed as the griveing parents, Sonya Hussyn as the determined helper and Mohsin Abbas Haider as the criminal, everybody is just perfect. Ali Hassan's sketch of the story is perfect, yes, you feel gloomy and depressed, but this only means that the drama is succeeding in bringing across its point. Kudos to ARY Digital and Big Bang Entertainment for supporting such an initiative in full swing.