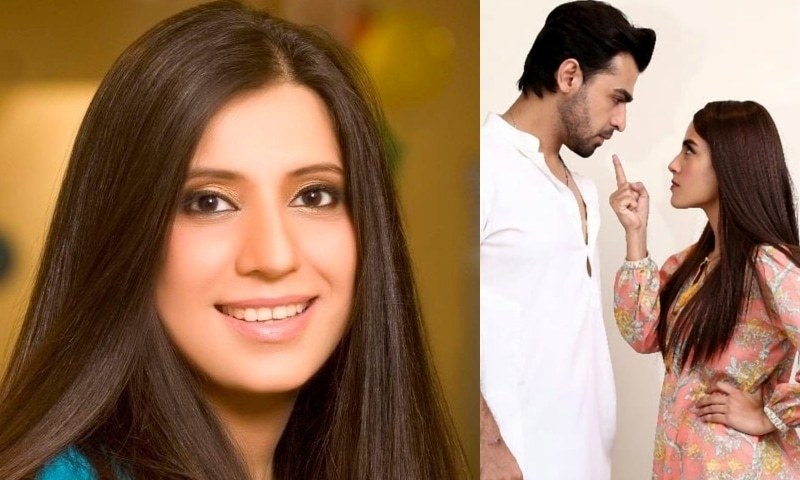 While talking to BBC Asia, Momina revealed that the sequel is coming up soon and might even release before next Ramadan.
HUM TV Ramadan-special soap Suno Chanda made waves across the world and has managed to become a season-hit. The sweet and sour chemistry of lead actors Farhan Saeed and Iqra Aziz stole millions of hearts and fans still cannot stop raving about it.
The best part is that the popular drama is returning for a second season and producer Momina Duraid has confirmed the news in an interview with BBC Asian Network while talking about her idea behind the overwhelmingly successful show.
While talking to BBC reporter Haroon Rasheed, Momina revealed that she wanted to give the audience something to relax after a tough roza (fast), that's what her idea behind the entertaining play was.
"In Ramadan, when you're fasting you're tired, you want the light mood. It has to be light, it has to be cute, it needs to make you laugh and make you feel mushy, mushy a little bit," Momina added while expressing her reasons for airing the light-hearted show in the sacred month.
The chemistry between Farhan and Iqra stole the show in Suno Chanda and that was the main essence of the drama. Expressing her thoughts about the lead actors, Momina said that she had strong belief that Farhan is the right guy for the show.
"Many people could not understand them, [Farhan & Iqra] together but I personally felt that Farhan Saeed is that […] he is very flamboyant so the character would suit him," Momina added.
Momina also opened up about the sequel and said it is coming up soon, might release before next Ramadan.
When asked about the cast, she said that all characters will be reprising their roles while there will be a few new additions. "We will be doing two to three episodes per week," Momina revealed while giving out a few details about the much-awaited sequel.
Suno Chanda to have a season 2?
Fans are already very excited about the news and just can't wait to see their favorite couple on-screen together.