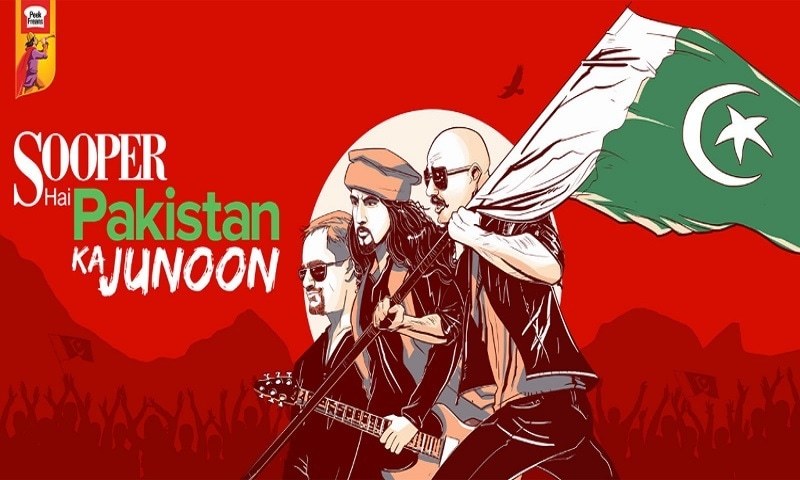 Junoon was Pakistan's very own and top of the line rock band. The band, who delivered chart topping hits including Sayoonee, Khudi and often dubbed as the U2 of Pakistan, broke up some 13 years ago and as listeners and fans, we felt it was an end of the golden era for Pakistani music.
There was absolutely no collaboration whatsoever in the band members. Ali Azmat went ahead to pursue a solo singing career while Salman Ahmed went ahead and joined Imran Khan in his struggle for Naya Pakistan. Brian O Connell went MIA.
Rumors spread when Ali Azmat and Salman Ahmed were spotted having iftar together this Ramzan. People speculated that Junoon would come back for Battle of the Bands, but that did not materialize as well. Even Ali Azmat himself denied the news of a reunion, quoting how the news was wrong.
But there's someone who has just accomplished what seemed like an impossible feat. And so, we congratulate Peek Freans on making our dream come true. Junoon is now all set for its comeback, courtesy Peek Freans Sooper and their Sooper Hai Pakistan Ka Junoon campaign for this Independence Day.
Sooper Hai Pakistani Ka Junoon is focused on bringing back what the people of this country have been waiting for a long time. With the band's reunion, the campaign seeks to bring across the message of rising together unanimously for Pakistan.
After 13 long years, Sooper is reuniting the world-renowned and the most beloved band of Pakistan, 'Junoon'. This reunion is aimed at uniting the people of Pakistan through Junoon and the band's legendary, inspiring sufi music.
Peek Freans Sooper aims to take this platform of Sooper Hai Pakistan above and beyond in the years to come by spreading the message of unity and harmony across the nation. And the reunion of Junoon, is just the start!