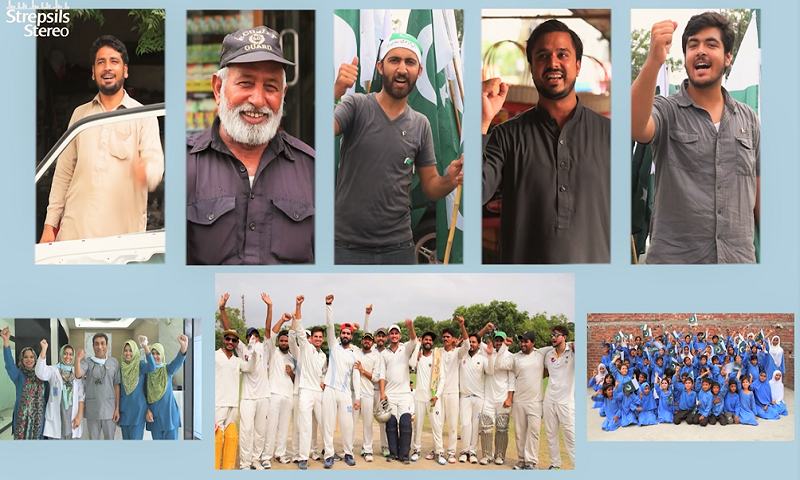 Strepsils backed up Ali Noor's idea of creating A Capella tracks & gave Pakistani listeners a beautiful experience

Creating an A Capella song, where the music is created with vocal sounds – now that's something unique! We can always give credit to the music maestro, our favorite, Ali Noor, for bringing the idea back home to Pakistan.
Ali Noor found the idea of A Capella very appealing and that is where Strepsils stepped in to create the most unique platform in Pakistan.
Dil Jo Chahey is THE A Capella track to hear today!
Remember the unique cover of Alamgir's Khayal Rakhna sung by Ali Noor, Racheal Viccaji, Zoe Viccaji, Sara Haider and Ahsan Pervez? Yes, the very same where they made use of various sounds made by only their mouth and not any instruments. That was the launch of A Capella in Pakistan, a music genre where one uses their vocals to do everything.
Strepsils Stereo is back again with its Season 2, launched with an original song, "Mera Pakistan" featuring more than 100 voices and 9 music artists including Ali Noor, Ahsan Pervez, Shiraz Uppal, Sarah Haider, Aisha Omar, Rabi Peerzada, Kami Paul and budding artist Haddi Uppal. The song is a beautiful composition and serves as a reminder for all Pakistanis of unity, hope and celebration of diversity in the changing times that the country is facing today.
You can listen to the song here:
Strepsils, a name we have always associated with a clear throat, brought this experience to mainstream music in Pakistan. With them supporting A Capella music, Strepsils Stereo has brought about that freedom where no instrument is needed at all to truly express what you feel. The best part is, you won't even feel anything amiss in the songs. Every sound, every beat which you never thought could be made without the most sophisticated of instruments can be made with your vocal chords. All you need is a clear throat!
The best thing about A Capella is how it allows the listeners to enjoy the beauty of a song made with a minimalistic approach. And so, hats off to Strepsils for launching such an initiative and allowing the Pakistani music industry to branch out in A Capella and spread its wings for a wonderful flight ahead.