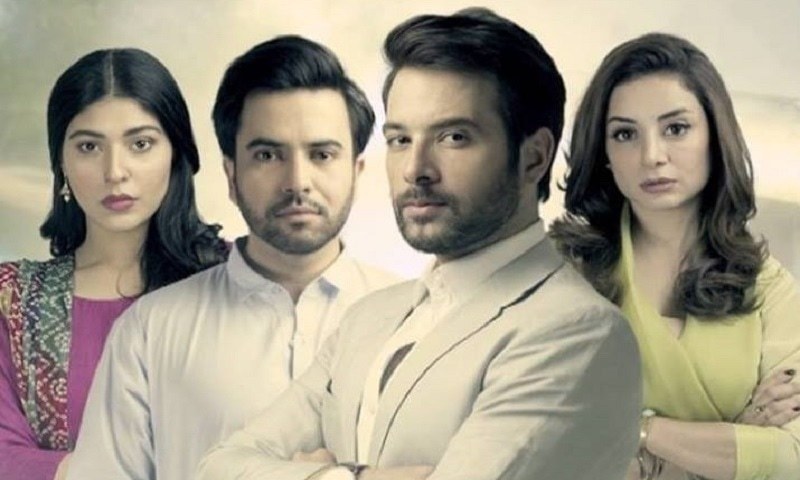 This is how you earn a khasara

This week's episode of Khasara came out as entirely unpredictable. Not only did Mohtasim lost his life, each and everyone related to him had to suffer. Mohtasim attracted everyone like a magnet, and when this magnet lost its power, everything related to him fell down like a house of cards. His two wives, their children, his home and everything he had ever possessed was left right where it was, while he took off from the world, leaving all in a mess.
We really did not expect Khasara to take a turn like this. But perhaps this serves everyone right, for doing what pleased to their hearts and not thinking about others. Mohtasim used Sila to fulfill his purpose and in his haste, he destroyed four lives. Mohtasim's character was one who never had remorse for anything that he did, but in the end, life brought him to a full circle and made him ask forgiveness from all. Also he lost his life at the hands of his own wrongdoing, so perhaps it was justified.
Khasara Episode 23 & 24 review: Sila reaps what she sowed!
In the end, it was his own wife Linta, who took upon caring for him, however, even that couldn't help Mohtasim, who became a vegetable as a result of his accident.
On the other hand, Sila, is now suffering as a result of the choices she made in her life. Not only did she lost her second husband, her son has become a nuisance and she herself is suffering from a grave disease. Life has become tough, Sila has made an unprofitable bargain.
We missed seeing Monis this week though and are really wondering what he is up to in his life. Moonis is one hardworking and loyal man and he deserves to be happy. While all who valued materialistic things over humanity are suffering today, it seems Moonis will be the only one who'll emerge at peace in the end. The drama, rightfully titled Khasara, talked about how there were things of more value than just money. It also showed how life always brought you to a full circle and you reaped what you sowed, always!
If we talk about the acting part, then this week's episode belonged to Sarwat Gilani and Sonia Mishal. Both the leading ladies have delivered fine performances throughout Khasara and they went on to deliver a high in the second last episode as well. Next Tuesday marks the last episode of this Shahid Shafaat directorial on ARY, and yes, we're eagerly waiting for it.