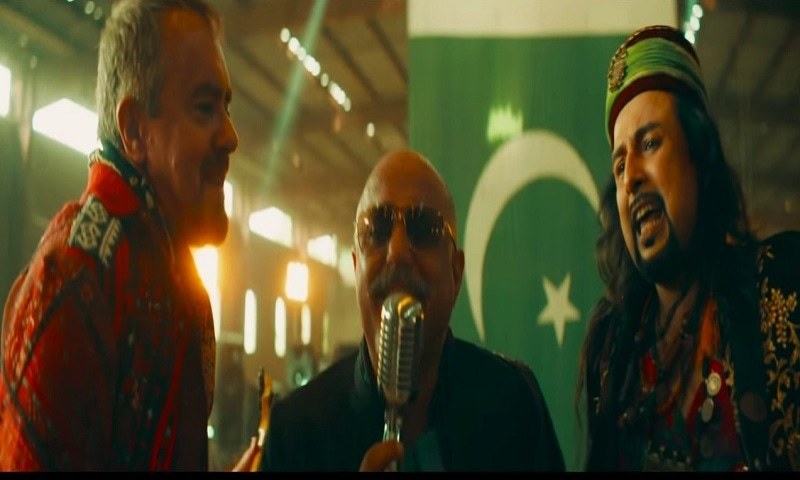 Given the circumstances in which the band's journey ended, it seemed almost impossible for all three members to reunite
As of this moment, news of the reunion of one of the biggest rock bands in the history of Pakistani music, Junoon, is sending shockwaves throughout the country. Given the circumstances in which the band's journey ended, it seemed almost impossible for all three members to be together under one roof, much less working together. Yet, here they were, one solid unit once more.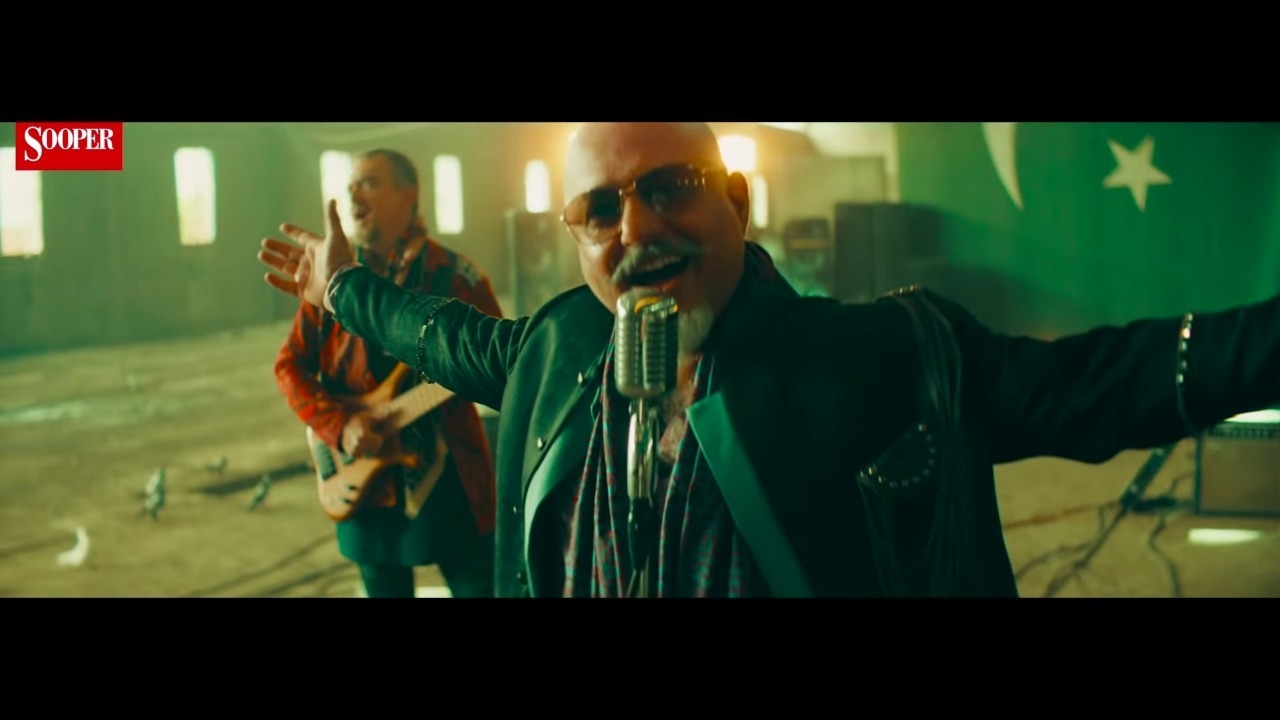 In case you're wondering what all the fuss is, let me break it down to you as to why this is such a big deal. Throughout history, there is one common thing among all forms of art and literature that has truly survived the test of time. Be it books written by Gabriel Garcia Marquez or Dostoyevsky, paintings made by Picasso or Andy Warhol or even music by the Beatles, Jim Morrison or Pink Floyd, they all pushed against the standards set by society, forced ordinary people to question the norms and incited revolutionary thinking amongst the most impressionable and voracious segment of their population - their youth.
And the only time this rebellious expression through art emerged was almost always during times of political and social oppression.
Pakistan got its first taste of political and social activism through music, long before an average Pakistani was even aware of such phrases. And the main driver of this change, this 'tabdeeli', was Junoon. Even though it was still early days, Pakistan's music scene was catching up fast, thanks to the contributions made by some of Pakistan's most legendary musicians and performers, namely Nazia and Zoheb Hassan, Muhammad Ali Sheiki, Alamgir and Vital Signs. But it was the entry of Junoon, Pakistan's first ever ROCK BAND, that completely transformed the industry and catapulted it to heights never before achieved in its history.
Junoon's songs did not contain the sugar-coated, sweet melodies of their predecessors. They promoted a different sound one which they experimented with they released their 1st album in '91, which helped them earn a small, but devoted audience. It was only with their second album 'Talash', that the true reflection of things to come became evident. The music and lyrics confused the average Pakistani at the time, mainly because in the days of 'beat-box' and pop, here was a band that came crashing on to the music scene with rustic, hardcore rock percussions, unprecedented guitar riffs and ground-shaking vocals. Yet, there was something so unique and so different in what they created that, pretty soon, there were scores of young men and women lining up to get their hands on a copy of their albums.
The band's later albums, titled Azaadi and Inqelaab, ultimately made the band go from 'trend' to 'cult' status. Songs like "Ehtesaab", "Jazba Junoon", "Junoon say aur Ishq say", released during the censorship days, started a mini-revolution. A new term, Sufi Rock, was coined, thanks to the large-scale efforts of the band whose songs, including "Sayonee", "Saeen" and many others, remain evergreen classics even to this day.
The auditoriums and stadiums of Lahore, Karachi and Islamabad had never witnessed such crowds, such passion and yes, such Junoonis for music. Their fame transcended borders and over the next few years, Junoon became the biggest name ever to come out of the Pakistani music scene internationally , performing in the US, UK, Europe and even neighboring India.
Just when the genre of Sufi Rock was flourishing and an average young Pakistani got acquainted with concept of 'khudi' or self-realization, the band decided to part ways, each pursuing their solo careers. Just as all good things are meant to come to an end, Junoon had ended its years-long journey of inspiring people through their music. Or so we thought.
So yes, JUNOON IS BACK! All thanks to a 'Sooper' effort made by Peek Freans Sooper, Pakistan's leading biscuit brand. By undertaking this mammoth venture, the brand aims to promote its core values as well as convey the brand's message which is to uphold a positive image of Pakistan to the world. The only way it plans to do this, however, is through the united strength of the people of this nation who will be able to find the power within themselves to rise up and play their part in changing their country's destiny.
It is no doubt that Junoonis, in Pakistan and around the world, can't wait to have this Sooper experience once again and relive the glory days of Pakistani Rock Music.