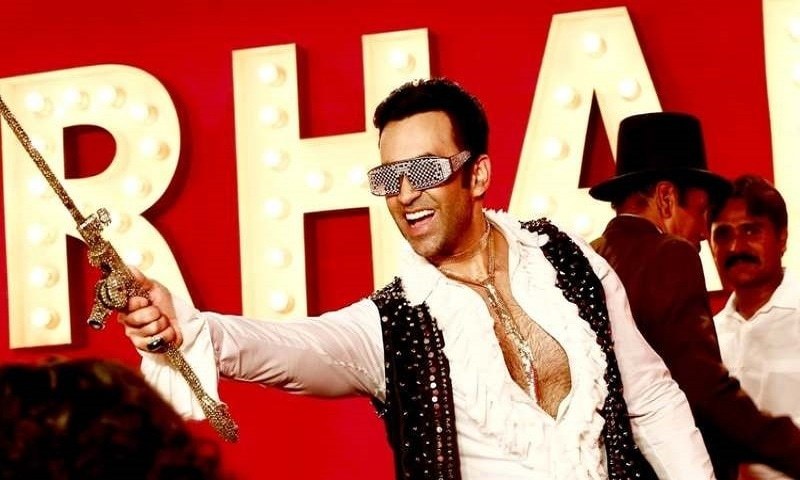 The video, costumes and direction is so on point that Kambakht feels like a 70s super chick movie and that's the problem

You would be living under a rock if you don't know about Farhad Humayun and his band Overload which gave hits like Neerey Aah, Mahiya Ve and Dhamaal to name a few.
Although Farhad is working solo now, after the fallout of his more than a decade old band, the musician has not stopped producing his signature music which earned him a name.
Farhad's latest track Kambakht - featuring Faiza Mujahid - is out and we are unsure of what to feel.
Penned down by Hamza Ali Abbasi for his movie Kambakht which he chose 'not to release', Farhad's take on the song perfectly fits the retro, groovy theme of 70s era and might impress you if you are a fan of the genre; however it somewhat fails to leave a mark like Farhad's previous singles.
Farhad Humayun goes solo with his first ever Urdu-single, 'Mur Ke Dekho'
The song begins strong with instrumentals and vocals of Farhad and gets you in the zone, but then just becomes monotonous with more focus on the video than the composition or the lyrics itself. Halfway into the song Faiza joins in and gives a fresh feel to Kambakht which by then had lost us quite earlier.
The video, costumes, direction and everything that one needs to visualize is so on point that Kambakht feels like it's straight out of a 70s super chick movie - and that's exactly the problem - it's a song which whose strength should be based on composition and lyrics and not exactly the visuals. For us, that was a miss.
While we are not too impressed with this disco number, it is definitely worth a one time listen. You never know if it's your cup of tea, but for now we'll just pass!