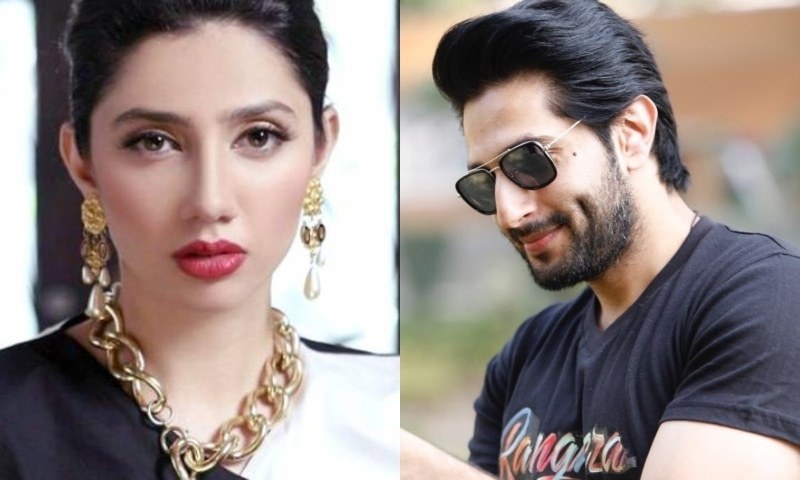 The film will be directed by Udaari fame Ehtishamuddin, along with screenplay by Azaan Sami Khan.

Superstar Mahira Khan and heartthrob Bilal Ashraf will now be seen together for the first time, on silver screen. In a Momina Duraid Production, named Superstar, the two will be playing lead roles, Momina has confirmed.
While talking to a leading daily, Momina said, ""It's about the world of superstars in Pakistan […] very relatable. We all have our own definitions of the term 'superstar'. There's a fine line between being a superstar and loving the craft, so the truth behind it is also something we've tried to tackle."
The movie is in early stages of pre-production and casting, and will be directed by Udaari fame director Ehtishamuddin. However, Mahira - who has done numerous projects with MD Productions inlcuding Humsafar and Bin Roye - was finalized for the lead-role long ago.
Interestingly, the screenplay of the film is by Azaan Sami Khan, who will also be composing the music for Superstar along with Atif Aslam.
"It's been a year since he came to me with Superstar and that's when we started discussing it. I instantly loved it when I heard the one-liners. It's a genre that hasn't been made in Pakistan yet, very theatrical and something I had been wanting to do for a while," Momina told the publication.
Mahira Khan is Launching Her Own Clothing Line, Mashion!
Albeit that the movie is in very early stages and it will take a while till we get to know more, we are excited beyond words to see Mahira and Bilal – here's to an amazing movie with our favorite 'superstars'!