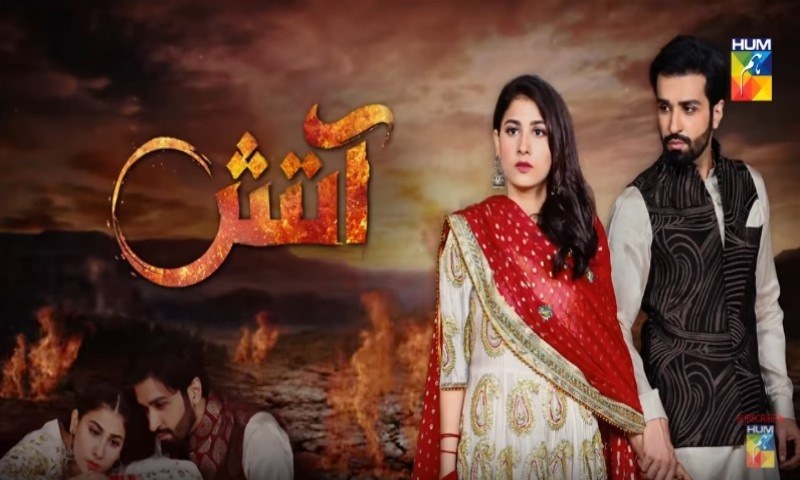 Starring Hina Altaf and Azfar Rehman in the pivotal roles, Aatish is an upcoming drama on Hum TV. The OST just released and yes, right from the get go, it grabs your attention with its beauty instantly.
Sung beautifully by Ali Tariq and Bushra, the lyrics of the song depict the intensity of love for someone and how one feels about it. The composition is so soothing that it enchants you with it beauty. The best part is that Ali's voice is so melodious and soothing which makes you want to hear more of it, even when the song ends. The OST for real has so much intensity and pain in itself that it makes you feel the same.
Lyrics of the song suits the story and theme of the drama as well, with Hina looking so adorable in the video, we are eager to see what the drama has in store for us.
Sheheryar and Asma's story will be one of a kind and this is exactly what the OST tells us.
Also read Saheefa Khattak makes her drama debut opposite Azfar Rehman in Teri Meri Kahani!