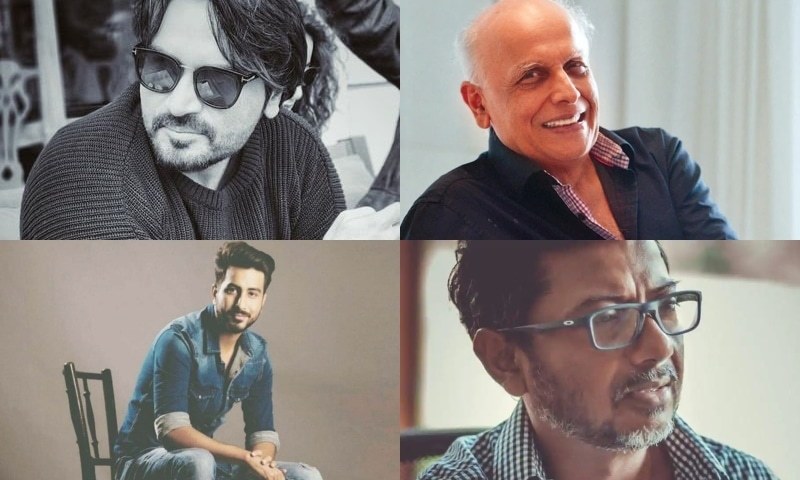 Indian Directors Mahesh Bhatt and Onir, congratulate Humayun Saeed and Nabeel Qureshi on the success of their films

Pakistani movies have been on the rise since a few years and are doing huge business across the world. While there are still quite a few projects lined up for release, three big movies Parwaaz Hai Junoon, Jawani Phir Nahi Aani 2 and Load Wedding were released this Eid-ul-Azha and have done wonders on the local box office, leaving all theatres across the country jam-packed throughout Eid holidays.
It seems that film makers across the border are too impressed with Lollywood's new releases and have a secret wish for Pakistani movies to premiere in India. Bollywood film maker Onir, known for helming independent films, congratulated Load Wedding director Nabeel Qureshi over the success of his film and expressed his desire for the movie to release in India.
Onir tweeted, "A big congratulations to you my friend and the entire team. Wish it could have been released in India too. Hopefully soon. Love to everybody and waiting to see the film and a treat from u."
Renowned Indian film maker Mahesh Bhatt also praised our very own Humayun Saeed over success of his latest Jawani Phir Nahi Aani sequel in a tweet full of love.
In his actual words, "The rise and the rise and the RISE of Humayun Saeed!"
These tweets from artists across the border prove that, certainly, art knows no bounds and artists have no boundaries! We too wish that one day Pakistani films are released in India just and just as we watch their films, they too get a hold of our movies for entertainment.
Read also: Mahesh Bhatt is determined to bring Pakistani artists back to India