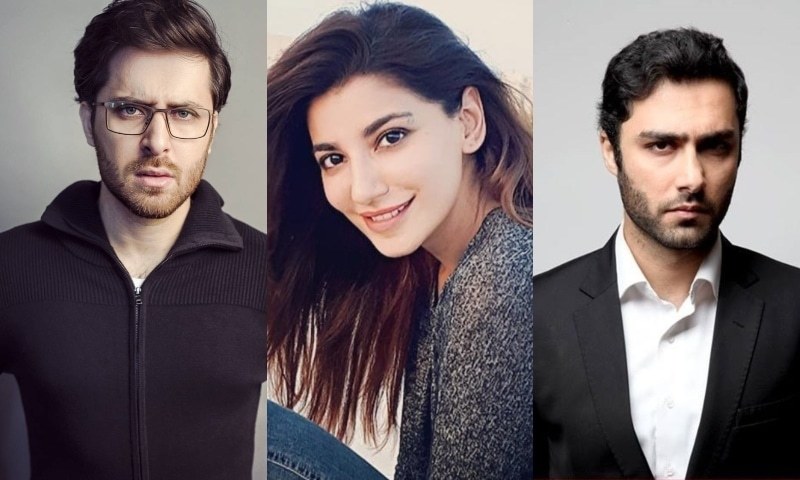 Starring Haroon Shahid and Ahmed Ali alongside, the story is about making the relationships work for the sake of love

Right from Humsafar days, Naveen Waqar – the tall girl with attractive features – has impressed us with her realistic acting skills and on-screen presence. Whether it's a negative role or a positive one, Naveen has always managed to make her believe in the character she's playing. You either love her or hate her, and that's her talent!
We recently got to know that after her last project Mah e Tamam, Naveen is onto another project for HUM TV. In order to know more, HIP got in touch with the starlet and here's what she shared.
"I am in a play called Tajdeed e Wafa, with Haroon Shahid and Ahmed Ali Akbar," she informed.
Now the name of the play is pretty poetic, hence our expectations from the story also heightened, we asked Naveen about it. She responded as, "The story of Tajdeed e Wafa revolves around a married couple, their strained relationship which is impacting their children and then how far people can go to make things work in their relationships."
"In a nutshell, the drama is about family values and importance of various relationships in our lives, whether it's with parents, spouses, children etc.," told Naveen.
We are definitely intrigued with the storyline. However, Naveen's character was another thing we wanted to know more of.
"My character is of an independent working woman who is very practical and pragmatic. While she values her relationships and family, she's also someone who believes that one should move on in life, if and when needed," shared the Humsafar fame actress.
"She's not timid, she says what is on her mind and while she's independent and strong headed, there's no negative feel to her character," added Naveen.
Since there are two male leads, who are you paired against? We then asked Naveen.
"I am paired with Haroon, we are playing a married couple whereas Ahmed is my best friend and like a family to me," she answered.
It goes without saying that with such an interesting storyline, brilliant cast on board – which also included Abid Ali, Laila Zuberi and AIny Jafree – Tajdeed e Wafa might become another feather in director Ilyas Kashmiri's – who is working with Naveen for the third time.
Verna fame Haroon Shahid soon to be seen on television screen
"This is my third project with Ilyas Kashmiri and we had a very fun team. So it was nice working with such a nice cast, fun people to hang out with and supportive team," told Naveen of her experience for working with Tajdeed e Wafa.
Expected to go on-air in a month or so, Tajdeed e Wafa is a Momina Duraid production, penned down by Sameera Fazal. We are definitely looking forward to watching this drama and Naveen particularly, who is surely going to do justice to her character!