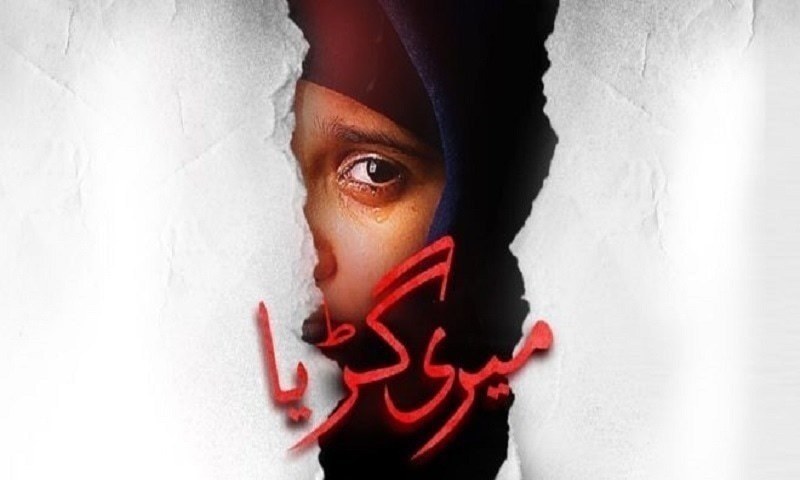 Dabeer's character is very well written & as the story unfolds, we see the layers of his character being peeled as well
Meri Guriya is one of the few dramas that I look forward to each week. Although there is no suspense in who the culprit is, it is the process of fighting for justice and women empowerment that makes it worth watching. Dabeer's character is very well written and as the story unfolds, we see the layers of his character being peeled as well. Dabeer is not as naive as I initially thought he was. He has a personality disorder that makes him incapable of forming any kind of emotional bonds. with anyone, not even his parents or siblings. He has a lack of awareness of other people's feelings and struggles to empathize.
Dabeer had shown red flags throughout his life with limited involvement in his relationships including family, and exhibited significant social skills deficits with long verbals silences, awkward body language and minimal verbal exchange. The fact that these "red flags" were not picked up by family/ school shows the lack of awareness of mental illnesses. Furthermore, he has lack of remorse and rationalizes his criminal behavior which is demonstrated when he kidnaps his own sister and leaves her to die. In his mind he loves his sister but is doing it because it is "necessary." Dabeer's schizoid personality disorder cannot be cured, but had it been diagnosed earlier perhaps Abida would have been alive.
Meri Guriya episode 11 & 12 Review: The two-faced society!
Many social issues regarding women are raised throughout this show, sometimes blatantly and other times with more subtlety. The narrative and the script is brilliant giving insight to many stereotypes and hypocrisies within our society. The role of a woman is the most frequently discussed topic resulting in many harsh arguments between the women involved in Abida's life. The show makes you ponder: what IS the role of woman in our society? What is the role of woman in Islam? Are they two different entities? Are we blindly following culture in the name of religion?
One of the most distressing aspect of the entire drama was when Shahmeer's mother actually stated that Allah's gives daughters to those He is angry with! I am staggering to believe that a Muslim could say that knowing that our Prophet Mohammed SAW only had daughters! The other aspect that pettiness me was the fact that the neighbors actually thought that talking about rape was shameful! The neighbors are okay with a predator running around loose on their streets but are embarrassed to raise their voices against injustice. And the worst is that it's all done behind the curtain of religion. I'm dumbfounded! The only conclusion I can reach is that there is a significant lack of correct Islamic education!
Safeena is trying her best to understand Dabeer. Her attitude is slightly confusing. Does she suspect him? Or is she doing all she can to make her marriage work? Does she care for Dabeer even though she knows he poisoned her? She knows Dabeer is odd, but a sexual predator? I don't know. But I absolutely love how Safeena gives a piece of her mind to one and all. This is one untamed, fearless girl!
All four main leads namely Sania Saeed, Sajid Hassan, Sonya Hussyn and Mohsin Abbas Haider have been phenomenal thus far. They have literally gotten into the skin of their characters transforming it on screen so beautifully! Sania Saeed is a natural and it's always a pleasure seeing her on screen.
While the women are fighting for #justiceforabida, the police conspire with some of the neighbors to burn Shahmeer's house in order to deter their efforts to find the real culprit. Shahmeer is injured and admitted to the hospital, while his mother wishes for Shahmeer's children to be dead instead of him. Is this the last straw that will shatter Shehnaz and Safeena's efforts? Or will it help them emerge stronger than ever? To find out tune into ARY digital and watch Meri Guriya.