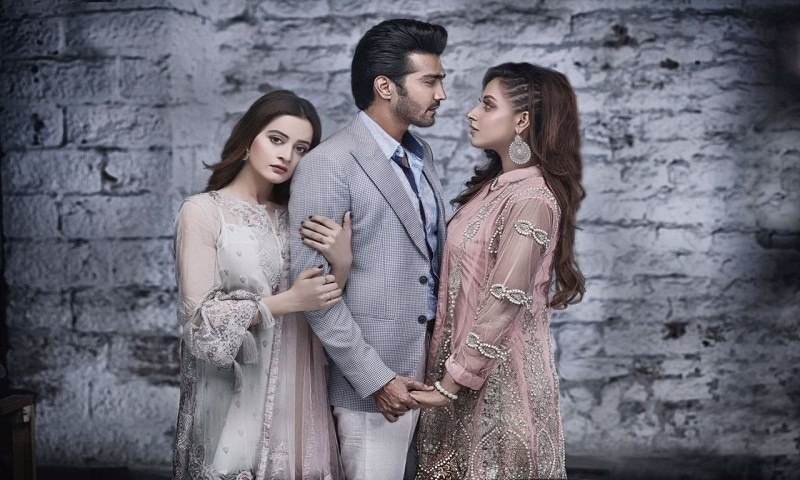 For now, we'll have to content ourselves with the fact that realization has begun to dawn upon Azar.
Ghar Titli Ka Par has become a definite favorite of all among the weekly shows that hit our television screens. Shafaq, Anji and Azar's story has been taking all the attention and we're eagerly waiting to see what will be the final call for all of them.
Writer Samra Bukhari has jotted down a perfect tale of friendship, trust, betrayal and relationships giving the audience a very strong lesson to learn. Mohsin Talat's direction and performances by the cast including Aiman Khan, Shehzad Sheikh, Sanam Chaudhry and also Yashma Gill are simply superb and benefit the plot more than anything.
Ghar Titli Ka Par Episode 31 Review: Are we expecting a twist?
Ghar Titli Ka Par has been going strong for more than 32 episodes now and even though we desperately want to know how things will fall for Anji, we don't want the drama to end just now.
This week, we came to see how Shafaq's family has found out about Azar's attitude and Anji living in her house. Shafaq is missing Azar but she does not want to go back just yet. Because of this, she has also ignored her happiness of being a mother as well.
On the other hand Azar has become the subject of gossip in the neighborhood. People are now talking about Anji and Azar living together without a relationship and this has got Azar worried. Even the maid has become upset about Anji's presence in the house and refuses to do any work.
Azar himself has become fed up of Anji's mood swings and her resting at all times. Also her excessive shopping and expenditures have made Azar realize that she is nothing but a gold digger and inside he has begun to miss Shafaq. He has also decided to send Anji back to her mother in Karachi because he finds it unacceptable for people to talk about them.
Shafaq's brother is keen on making Azar realize further what a fool he is being doing this to Shafaq. He will also send Erum to Anji's parents house in Karachi to make sure they know what their daughter is up to. Azar too has become suspicious of the hotel waiter's claim and now he'll take Anji to the same restaurant to find out what's the truth.
This week's episode of Ghar Titli Ka Par has definitely kept us on an edge and we're looking forward to finding out what will Anji's consequences be. For now, we'll have to content ourselves with the fact that realization has begun to dawn upon Azar.