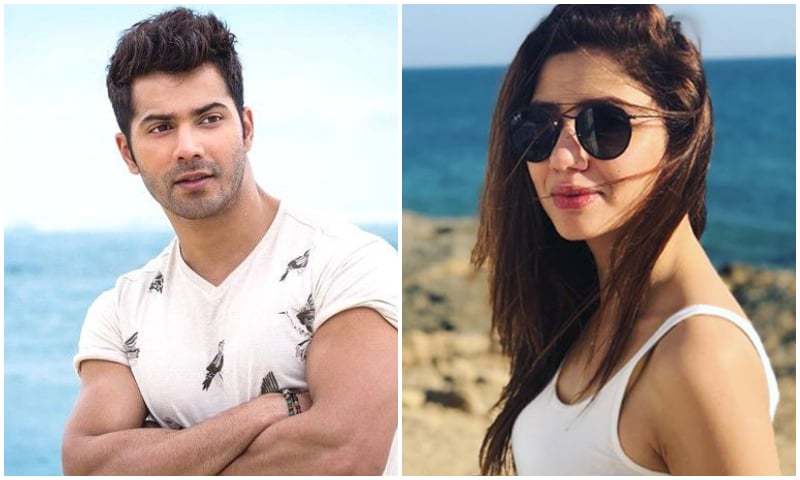 "Sending lots of love," writes Varun.

Mahira Khan is not only a Pakistani actress but a global icon. The first ever, L'Oreal Paris ambassador from Pakistan, Mahira Khan's fame knows no bounds. Khan keeps adding one accolade after another to her name and this time, she takes up a humanitarian cause that's stirring a positive storm.
Being the humanitarian that she is, Mahira Khan, alongside the UNHCR is working for Afghan refugees based in Karachi.
It was during one of these drives that the actress came across two Afghan kids who happen to be die hard, Varun Dhawan fans.
"These two boys followed me around the whole time. They hadn't watched any of my films but they insisted they knew someone called Raja. They said 'Raja hero hai!'. We kept trying to guess who they are talking about. Finally they sang a song from @varundvn 's film. They also said they want to be like him. Told them one day inshAllah they will be ❤️," wrote Mahira.
Varun Dhawan wishes JPNA 2 the very best of luck!
And to our surprise, the message was picked up by Varun Dhawan himself, who not only replied to Mahira but sent love and wishes her way as well.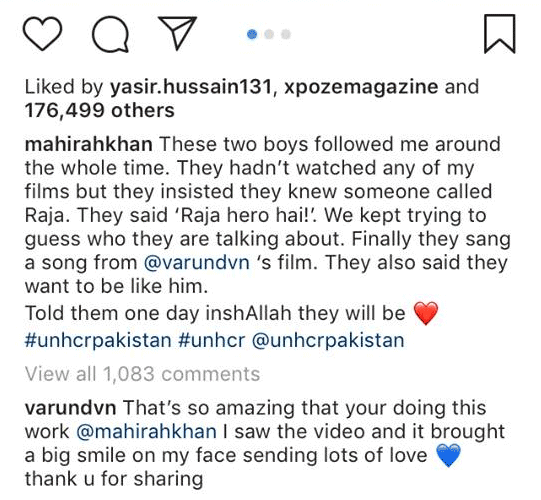 "That's so amazing that you're doing this work @mahirakhan. I saw the video and it brought a big smile to my face. Sending lots of love, thank you for sharing," wrote the Main Tera Hero star
It might come as a surprise to all, but we're definitely pleased at Varun's gesture. Even if there is animosity between the governments of the two countries, at least, the artist community knows when and how to come together and support each other.