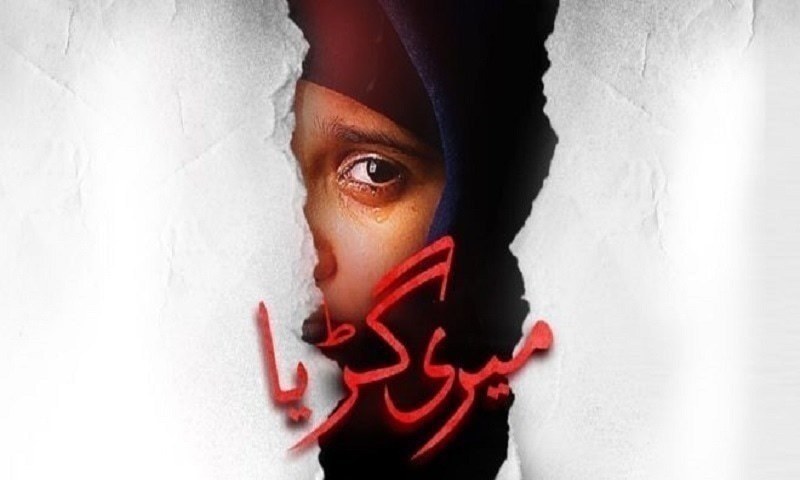 Another strong episode with a thrilling factor that literally left me in awe. Although the culprit is known the suspense and the thrill had my heart racing with fear and excitement. Dabeer's character is getting intriguing day by day and I am looking forward to how the writer wants to portray him as the story unfolds. Is Dabeer a perpetrator who was once a victim? Because most personality disorders are triggered by an environmental factor like a traumatic experience in childhood with genetically inclined being a prerequisite. It will be fascinating to see how the writer wants to portray Dabeer.
Safeena is finally getting some clues regarding Dabeer. Safeena is an intelligent woman but she has to be very clever and discreet in her attempt to find the sexual predator. She has to be one step ahead of him in this game knowing that the monster could be living in her home. It is the mystery aspect of uncovering subtle hints that point toward the perpetrator that makes Meri Guriya hair raising (at least for me). I kept thinking about all the mystery novels I have read growing up and how the number one aspect of being a detective is to trust no one! Hopefully Safeena is perceptive and smart enough to realize that.
All four main leads namely Sania Saeed, Sajid Hassan, Sonya Hussyn and Mohsin Abbas Haider have been phenomenal thus far. They have literally gotten into the skin of their characters transforming it on screen so beautifully! Sania Saeed is a natural and it's always a pleasure seeing her on screen. Mohsin Abbas Haider is definitely the star of the show. With subtle expressions and body language he has portrayed Dabeer with perfection and I cannot imagine any other actor portraying this difficult character.
The writer has to be applauded for raising several social issues regarding women are raised throughout this show, sometimes blatantly and other times with more subtlety without getting too preachy. The narrative and the script is brilliant and thought provoking and gives insight to many stereotypes and hypocrisies within our society. The direction is flawless as well as the editing!
Safeena convinces her brother in law to report Samreen missing with the police. Dabeer was the last person who she was with which may lead the police to investigate and follow his trail. I have a feeling Safeena will be tied up in the same spot as Samreen one day!
Meri Guriya Review Episode 15-16: Will the comeback be stronger than the setback?
There is a new police officer in town who wants to find the culprit which is obviously in favor of Safeena and Shehnaz. Shahmir is a changed man who finally realizes his wife's worth and the importance of educating a girl child. Will Safeena uncover the truth regarding Dabeer? Will Shehnaz and Shahmir get justice for Abida? Will goodness prevail over evil? To find out tune into ARY and watch Meri Guriya!