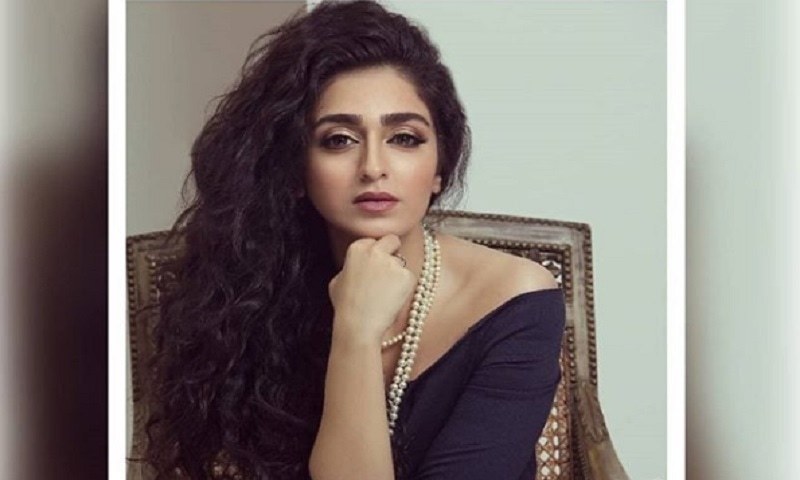 Hailing from a theatre background, Hajra is all business when it comes to acting

We've seen her spread her magic on the big and the small screen both. And although, the young and very talented Hajra Yamin has played supporting characters in dramas and her first film "Maan Jao Na", she has been very prominent with her roles and her acting style.
When she acts, Hajra Yamin surely knows what she's doing. Hailing from a theatre background, Hajra is all business when it comes to acting. She describes herself as a "director's actor" who wants to do unconventional roles which challenge her.
A few days ago, Hajra, shared a poster of her upcoming film Pinky Memsaab, where she plays one half of the title, a maid named Pinky.
Sami Khan and Hajra Yamin are the stars of Tau Dil Ka Kya Hua
And therefore, we contacted her to find out what this upcoming film is going to be about.
According to the producers, the story of Pinky Memsaab, is about the lives of a gullible maid; a beautiful socialite; an ambitious investment banker and a happy go lucky chauffeur, entwined together in Dubai. The film is being called a bitter-sweet tale of self discovery and Hajra Yamin plays a young woman from a small village in Punjab who travels to Dubai to work as a maid.
Pinky Memsaab has been written and directed by Dubai based director Shazia Ali Khan. Upon conversing with Hajra, we found out how she was shortlisted for the titular character.
"One of the core team members of the film happened to see me perform in a theatre play in Karachi. Since they were all Dubai based, most of them didn't know I was an actor. The team then saw a small skit I had made with a friend some time ago. It clicked with them and I got a call from the director herself who flew to Karachi to audition me for the role," shared Hajra explaining how it was back in May last year that she auditioned for the character of Pinky.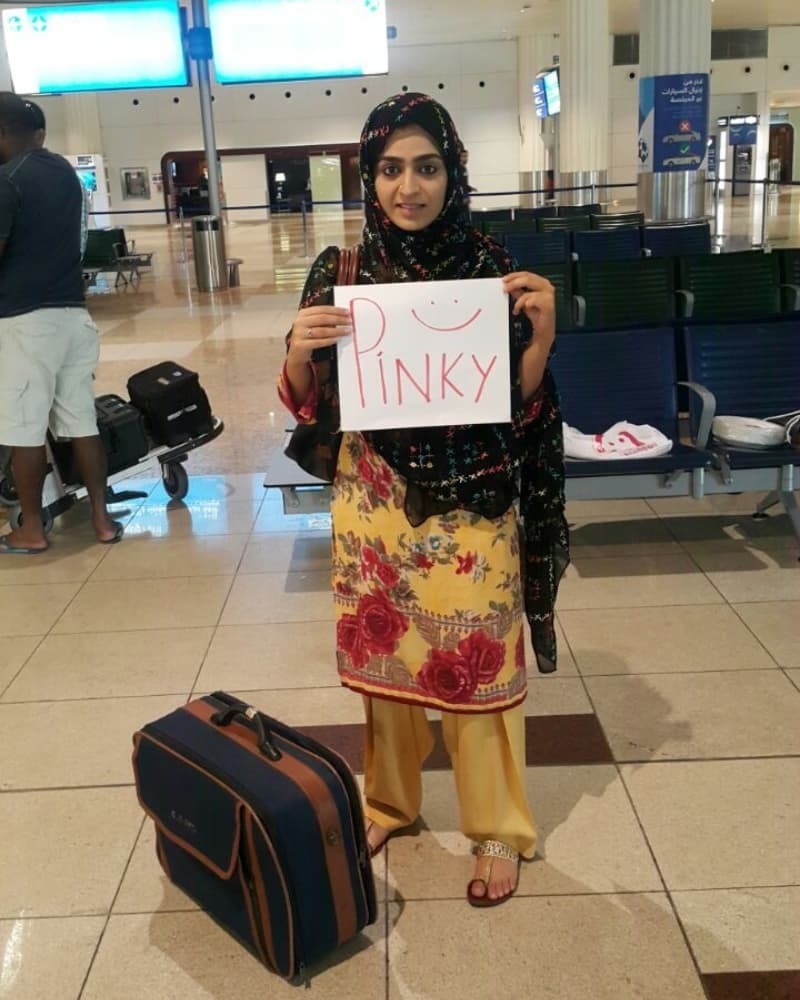 Talking about the film, Hajra said that it would be a very nice mix of emotions, drama and storytelling. "Pinky Memsaab offered me the type of work I love to do. The role calls for character acting and its a bit dark. Different from what I have done before," shared the Tabeer actor.
Adding further Hajra mentioned, "For this character I got my chance to prove my mettle as an actor. Pinky and I, as a person, have nothing in common, so yes, I couldn't related to the character on a personal level. It therefore, challenged me and allowed me to perform. "
Talking how her transition from dramas to this particular film, Hajra shared how it was an amazing experience. "It was like I was doing theatre. I had an acting coach and we would train for hours. The shoot was spanned on two months but the director called me to Dubai a month in advance to rehearse for my part," confessed Hajra.
Pinky Memsaab will be a serious feature film. A dark drama. Will it do well in Pakistan, considering our audience is more inclined towards mindless comedies.
Sharing her thoughts on serious feature films not doing well in Pakistan, Hajra said, "As an actor, I like to keep a balance between the type of work I do, but mindless comedy or forced jokes are not my thing. We know that is what sells in Pakistan, but I believe we as media persons have the power to evolve the audience and what they think about different matters. Load Wedding was a wonderful film, it offered entertainment but in a sensible way. Nothing came across in the film that could be forced. Another example is Cake, although it didn't ring well with audience in Pakistan, the critics loved it and it earned its fair share internationally, where people understand serious cinema."
Pinky Memsaab wrapped its shoot schedule last year and is currently in post production. On the work front, Hajra Yamin is busy with a number of television projects, a few of which will hit your screens soon.