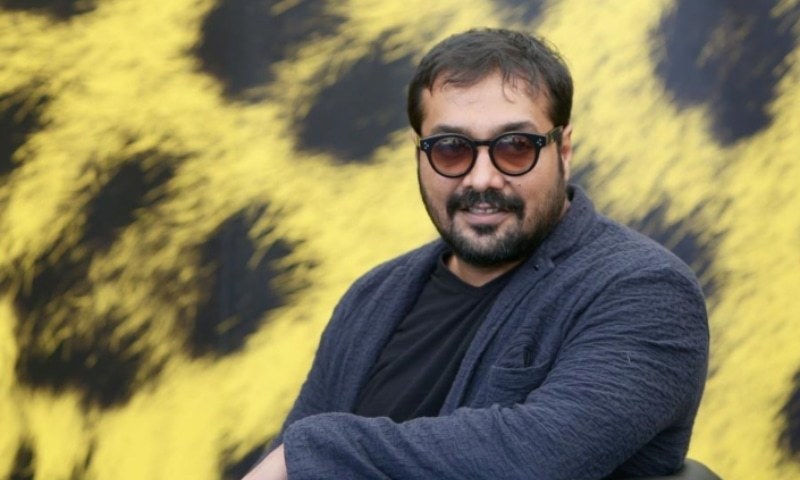 Not only that, the celebrated film maker also expressed his wish to work with our very own Fawad Khan!
Ever since the Uri attacks, things have been pretty tense between India and Pakistan. Despite Indian cricketer cum politician Navjot Singh Sidhu visting Pakistan to attend the oath ceremony of Prime Minister Imran Khan and Atif Aslam churning out one hit single after another for Bollywood, tensions have not eased on the whole. But where the governments don't see eye to eye, its people are all love for one another as recently revealed by Bollywood filmmaker Anurag Kashyap in an interview with a leading publication.
With a massive fan following for his work like Dev D, Sacred Games and Gangs of Wassaypur to name a few, Anurag is quite popular in Pakistan. Recently, after watching Asim Abbasi's Cake Anurag was himself asked if he would ever like to film in Pakistan.
This what he had to say, "I would love to film in Pakistan. I have always wanted to visit and attend the literature festivals but it never worked out. I have friends who have visited Pakistan and they tell me how badly they want to go again."
Read: Juhi Chawla is in Karachi and Out to Watch Jawani Phir Nahi Ani 2!
Talking about the ban on our artists Anurag revealed, 'I have a big problem with boundaries. It troubles me a lot. I wish art did not have these borders."
Anurag also confessed that he's an avid foodie, and added, "We were once filming in Amritsar which is about an hour's drive away from Lahore. All we wanted to do was go to Lahore, have something amazing to eat because we've heard the food in Pakistan is great, and come back."
Well Anurag, we are pretty sure you would fall in love with our Lahori food that has no match in the world!
The aced director also expressed his wish to work with superstar Fawad Khan. Let's see what the future has planned as it would indeed be a treat to see these two amazing artists collaborate on a project; we for one hope it happens really soon!