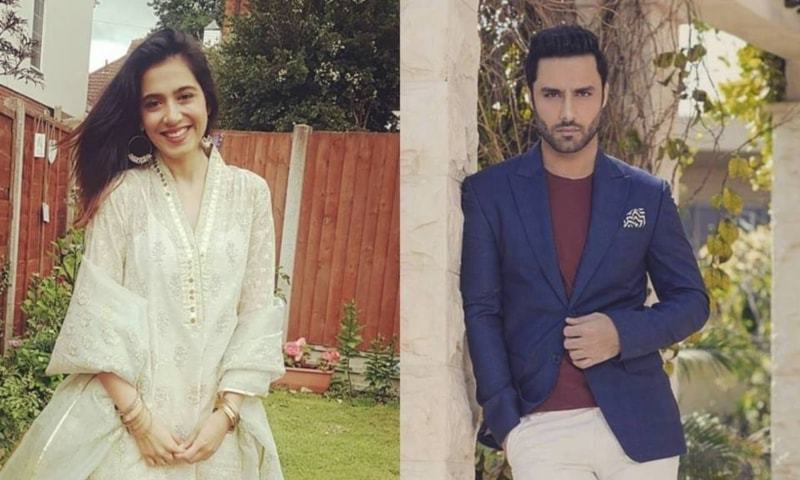 "Very different from Chalay Thay Saath, in many ways, this is a film you guys will love watching," says Mansha

There is something very charming about Mansha Pasha because as soon as she comes on the screen, it kind of lights up with her immense talent. Mansha initially did more than a few supporting roles in plays like Shehr-e-Zaat, Zindagi Gulzar Hai, and Mera Naam Yusuf Hai to name a few, however, it was her work in Mohabbat Subh Ka Sitara Hai which proved to be a breakthrough for her as it also earned her the Hum Award for Best Supporting Actress.
She then went on to make her movie debut with Chalay Thay Saath and now we have an even more amazing news to share with you all as Mansha is going to appear in another film opposite Ahmed Ali Akbar, next year!
Once we got the news, we couldn't contain our excitement and immediately called the talented actress to know more about her latest film project - whose shooting is pretty much complete and only a few days work is left. The poster of the film will also be releasing by next month which will of course reveal the film's name.
Directed by Kamal Khan, Mansha shared, "It is the story of a lead protagonist who goes through something [in life] and has to find her way in very trying circumstances,"
Read: Mansha Pasha dons the directors cap for a public service message
When asked what made her want to be a part of this film Mansha said, "Well firstly since the story is of a female protagonist I was keen to explore that and it was a very different character. It also shows Karachi in a very real way and has some action sequences, all very different from what I have done on TV."
But how is this different from Chalay Thay Saath? We asked our next question.
"Very different from Chalay Thay Saath as in many ways, this is definitely a film you guys will love watching," responded the actress.
Along with Mansha and Ahmed Ali Akbar playing the lead characters of the film, other cast members include Ali Kazmi, Rashid Farooqui and Saleem Mairaj to name a few.
Though untitled at the moment and quite a secret for now, the film is all set to release next year and after talking to Mansha we honestly can't wait to see the movie soon!