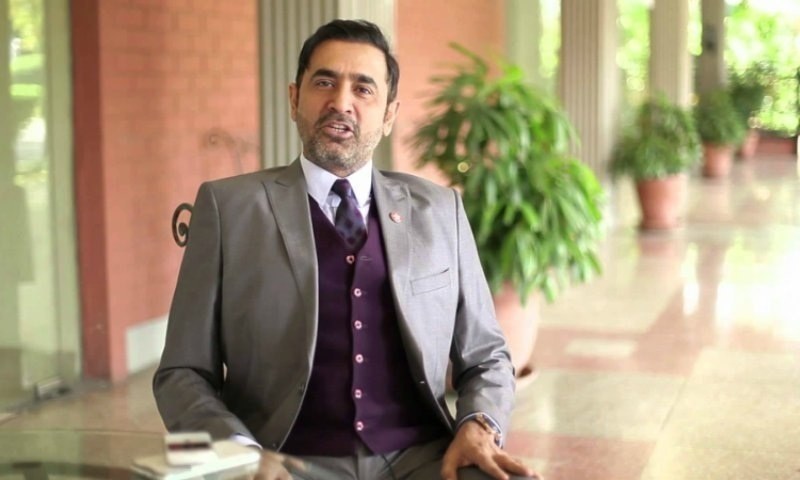 "His undignified and ungraceful behaviour few days ago is [unsuited] of his status," said the actor on Facebook.
The recently held IPPA Awards in London were a star studded affair which saw the likes of Mehwish Hayat, Humayun Saeed, Sonya Hussyn, Shahroz Sabzwari and Syra Shahroz to name a few. These stars took time out from their busy schedule to travel to London and attend the function to honour the work done in Pakistani films and dramas.
Now while the show was a huge success with rather brilliant performances from the stars, there was one awkward incident which has left a bad impression for everyone including filmmaker and actor Shahzad Nawaz who even took to Facebook to voice his disappointment.
But who was the cause of this? Well it was Pakistan's High Commissioner to the U.K., Sahibzada Ahmed Khan who made a fool of himself when he was called to present an award on stage and seemed to be completely distorted and clueless. Instead giving a speech in his position as a Diplomat, he seemed to be out of his senses!
Read: Here's the List of IPPA Winners!
A video of the incident also went viral in which the beurocrat's behaviour was inappropriate and he said things which left the audiences awkward and suspicious of his mental state at the time.
Shahzad even wrote, "This man! What do we say to this. He took his title and position of the "High" Commissioner of Pakistan to UK quite literally- without remorse or any realization."
While further adding Shahzad wrote, "His undignified and ungraceful behaviour, talk at the (obscure) IPPA Awards held in London few days ago is unbecoming of his status and standing expected from someone holding this important portfolio. He has made a complete mockery of the Diplomatic Corps in general and Pakistani mission in specific."
Shahzad also appealed the Foreign Minister to take notice of the incident. He wrote, "MoFA and Shah Mehmood should take immediate action because despite his over excitement, no Sir. This is not the Naya Pakistan it ought to be - heads must roll."
According to a daily publication (Pakistan Today), 'it seems that the Foreign Minister has indeed taken notice of Khan's behaviour at the award show and has even ordered an inquiry in to the incident.'
Albeit the outcome of this fiasco is unclear right now we do agree with Shahzad and presumably all Pakistanis would agree too. Hopefully a serious action will be taken to ensure that such incidents do not take place at international level again.