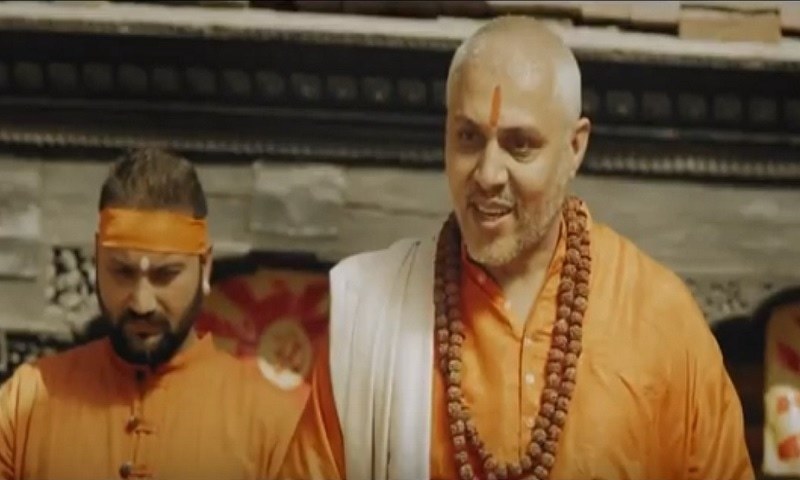 In addition to the upcoming The Man From Khatmandu, Hameed is also working on his script for an international project!
After impressing us with his work in Khuda ke Liye, Operation 021 and then Moor, veteran actor Hameed Sheikh is now all set for his Hollywood debut.
The actor will be seen working alongside Bollywood actor Gulshan Grover, Tamil stars Neer Shah, Karma, Shishir Bangdel, Anna Sharma and Puerto Rican actor Jose Manuel in a Nepal-U.S. joint production named The Man from Kathmandu.
In an exclusive talk with HIP Hameed Sheikh revealed all the details for his upcoming movie in which he is going to be play the role of a Hindu Pundit.
"The film is about a Nepali boy (Faisal) living in Los Angeles who decides to visit his homeland to join the Syrian war, there he finds his grandfather – whom he despises – and his childhood sweetheart," said Hameed of the story plot.
In addition to the Hollywood debut, Hameed Sheikh is also working on an international project of his own for which the script is underway right now, the actor also shared with HIP.
Further adding on TMFK storyline, he said, "Faisal soon lands in a maze of criminal, social and political conspiracy going on in his grand-father's life and the town. His interference in those matters jeopardizes his initial goal."
Now that sounds like quite a thriller story, but what is Hameed Sheikh doing as a Pundit? How difficult it was, we asked.
"To be honest I have many Hindu friends, in fact my family is converted to be Muslim from Barahman Hindu so it was in the genes," he jokingly said. "Any way, Gulshan Gover was a big help to teach me to some very important bites too," he replied.
While Hameed's role seem to be pretty convincing in the promo of the movie, it was in actual a strong role that he was playing all along. In his words, "Pundit Harshvardan is Abu Mia (the villains) rival and he finds an opportunity to bring him down with the protagonist," he summarized his powerful role.
The movie is helmed by Pema Dhondup – a Nepali Director – who approached Hameed on his last visit to L.A and offered him the role after getting impressed from his previous performances.
"It was a great experience to work with the international crew from Hollywood, Bollywood and Nepal, they are all very nice people. Pema himself managed to speak multiple languages to make us all feel home," the actor shared his experience.
We wish Hameed Sheikh all the very best for The Man From Kathmandu and all his future endeavors, continue to shine, sir!
Also read: 5 Pakistani movies you ought to watch this 14th August!