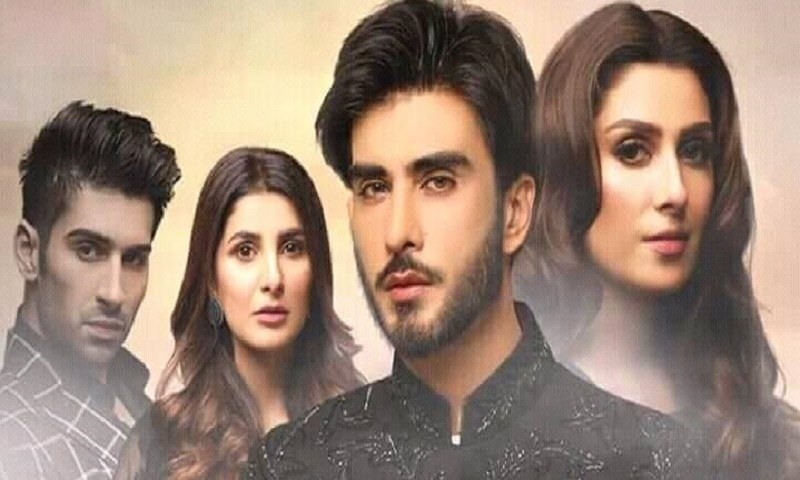 The drama lacks dialogues that touch your heart but we still have high hopes from it because of the stellar cast onboard
This year channels have been quite exceptional in their content thus it has become a bit difficult to view all the plays on a regular basis. However, there are some that you keep going back to. The much hyped Koi Chand Rakh has progressed a lot and we are guilty of missing it too; nonetheless last night we decided to tune in once again to see what has happened in the life of the simple yet very pretty Rabail played by Ayeza Khan who had earlier gotten married to the dashing Zain essayed by Imran Abbas.
Written by Maha Malik, the queen of emotions, who pens down dialogues which directly touch your heart - her last script Khasara - but here in Koi Chad Rakh there wasn't a single line which touches the audiences emotionally. At times the episode last night just seemed to be dragging without reaching any conclusion what so ever!
Well that might sound too harsh, but read along to find out our reasons:
Read: In Review : Koi Chand Rakh is a web of complicated Relationships.
Umair (Muneeb Butt) has been in love with Rabail ever since he was a small boy but naturally since he is much younger than her, Rabail has always thought of him as a younger brother. Now that she is married to Zain - and still staying with her with her family - it is decided by the family to send Rabail to Zain's home highly impulsive and heartbroken Umair - who had been sent for studies - could be avoided.
While Rabail is a sweetheart, the most simple girl who deserves all the love and kindness in the world, her cousin Nashal (Areeba Habib) is not! We all know that Zain was initially going out with Nashal - who thinks of herself as some godess - and ever since Zain has gotten married to Rabail due to misunderstandings on his part, Nashal now on a mission to destroy their lives.
So it's quite safe to say that Nashal the new villain in town, she has no feelings for her cousin and openly tries to outshine Rabail by dressing up so nicely that even Zain's mother (Asma Abbas) is impressed by her all the time. On the other hand, Zain is also not somebody to mess with, he too has started to play the game and makes sure that Nashal gets jealous of seeing him with his new wife.
One person in all this who has all our sympathy is Rabail who has no clue what game Zain and Nashal are playing with her. With her wedding (rukhsati) date all set, the twist in the plot occurs when Umair decides to come back right at the time when Rabail is looking at her wedding invitations!
Now will Rabail join Zain in his home? Or Umair will jeopardize everything for her? We wait to see the unfolding events in Rabail's life in the next episode.
But where this should have left us anticipating the outcome of the play, right there it does not simply because there is a loop in the way the dialogues are written. Umair just comes across as a young raged man who is obsessed with Rabail and this makes him look dangerous; we feel if the dialogues were written otherwise, Umair could have won audiences' sympathy for being the heartbroken lover!
Maybe in the coming episodes Umair will mature up and the story would take an interesting turn as we all know that Zain does not love Rabail one bit. Great acting by Imran Abbas, Ayeza Khan and Muneeb Butt. The weakest link so far is Areeba Habib who looks stunning in every frame but when it comes to acting she definitely has a lot to learn.
With the hopes that Koi Chand Rakh will not disappoint further, we will definitely be watching the next episode of the star-studded drama.