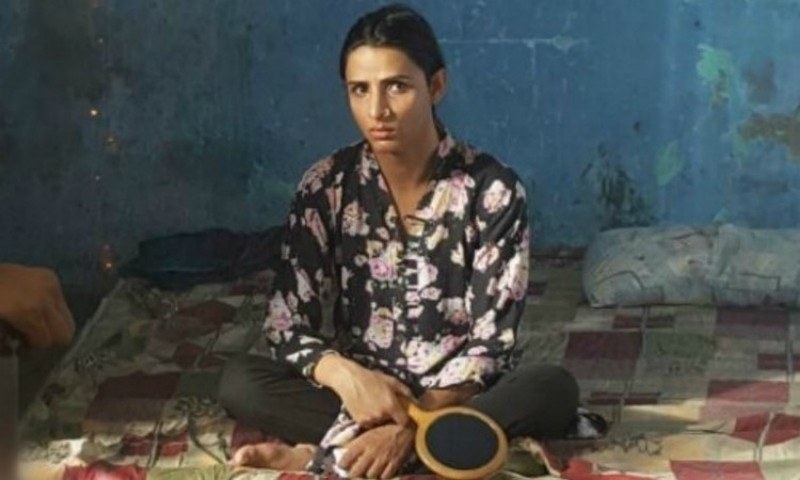 It is great to see the world of cinema in Pakistan expanding so much so that the audiences as well as film makers are now open to explore stories which may not have been possible a decade back.
Whether it's a feature film or a short one, our movies that make it to the international festivals always end up getting rave reviews and that makes us very proud. One such short film which is has made waves wherever it went is the Kami Sid starrer Rani. As we announced few weeks back, the movie had been selected as a semi-finalist for the NBCU Short Film Festival and according to the latest news it is now in the final six which has left us mighty impressed!
A story worth watching, it revolves around a transgender played by Kami who refuses to indulge in socially unacceptable activities to earn her livelihood and earns money by selling toys. It also reflects upon the motherly feelings in transgender people where Kami (Rani) adopts a child.
Read: Rani Qualifies as Semi-Finalist at the NBCU Short Film Festival
Another reason why we are so thrilled for the team of Rani is because it has been selected from over 3,500 films! Initially, 15 inlcuding Rani were selected as semi-finalists and now the indie film has become a part of the final six to fight for the prestigious award.
Known for celebrating diverse story telling and story tellers, the finalists of the festival are exploring racial relations, women's rights as well as gender and sexual identity. The finalists besides Rani include B.U.T.S: Spanish Class, Monday, Kyenvu and Masks.
The finalists will be recognized at an awards ceremony on October 24th, at the Directors Guild of America in Hollywood where their short films will be screened.
If Rani manages to win - which we surely hope it does - then it would be one of the most prestigious awards to be won by a Pakistani short-film. We are rooting for Rani and its team!