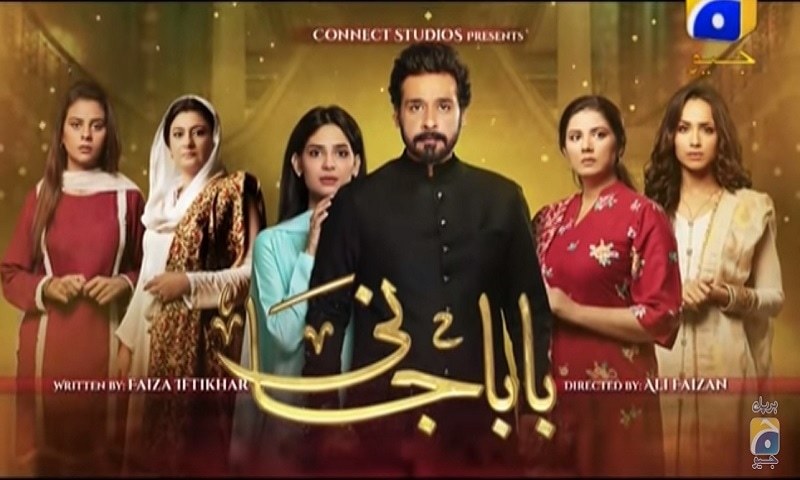 Faysal Qureshi shines as Asfand, Saba Hameed playing his sister is no less. The drama starts off at a good pace!
Written by Faiza Iftikhar and directed by Ali Faizan, Baba Jani is about a man who is stuck in the midst of sacrifices, family expectations, and his own desires. This man is Asfand played beautifully by Faysal Qureshi.
Faysal Qureshi is a name that that needs no introduction whether it's in Pakistan or overseas; and watching the first episode of Baba Jani reminded us of the reasons why. He literally molds himself into the character from body language to voice modulation, delivering a perfect performance every single time he is on screen.
This time too Faysal stood out amongst all, bringing the character of Asfand with utmost sincerity.
Matching him in every way was Saba Hameed who has given brilliant performances with all kinds of roles, and she brings something unique to each and every character she plays. With the likes of Faysal Qureshi, Saba Hameed, and Savera Nadeem the expectations are high, and does Baba Jani live up to it? Well, we'll find out in due time.
The story starts with Asfand getting his youngest sister married. He is relieved because he is getting his last sister married now and a huge burden is lifted off his shoulders. Asfand's parents have passed away when he was young and left him as the sole supporter of his three sisters — one of whom Najiba (Saba Qamar) who is married to a much older man because of unavailability of a suitable proposal as a young girl. She definitely still carries some grudge about this since she mentions it at every opportunity she gets!
Both Najiba and her younger sister Naila (Sundus Tariq) are greedy, manipulative women who conveniently exploit Asfand for their own gains. The youngest sister though doesn't seem like the older two – at least for now.
Asfand is engaged to his cousin Mehvish (Faryal Mahmood), but had been awaiting his sisters to be married before starting his own life. On the other hand, his two sisters seem to be not too fond of their sister in law to be. But in all honestly they are against Asfand marrying anyone – let alone Mehvish – because of their own selfish desires and greed.
The other end of the story is Nimra (Madiha Imam) and her mother Sadia played by the talented Savera Nadeem, who were introduced only briefly. Nimra is friends with Asfand's youngest sister and therefore was present at the wedding. Sadia who is a widow is suffering from end stage kidney disease and needs hemodialysis in order to survive. Sadia does not have the resources to pay for her treatments and tries to delay the treatments as much as she can.
Baba Jani Teasers Reveal it's an Unusual Story!
The story is simple so far, but the narrative is definitely interesting and well-paced. Will she be able to start dialysis? How will Nimra and Sadia enter Asfand's life? The first episode was a brief introduction of all the characters and it will be interesting to see where the writer will take us on the course of Baba Jani.