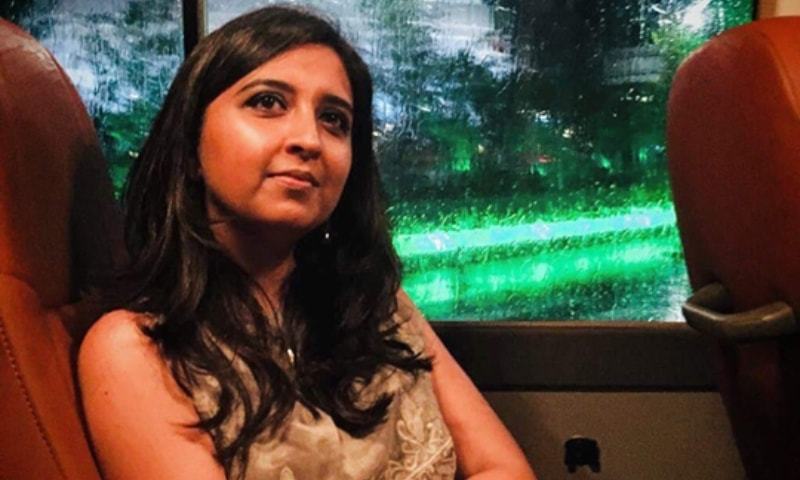 10 year old Amal Umer was shot in a cross fire between police and a robber last month in Karachi.

One of the saddest news we heard last month was the death of a ten-years old girl Amal Umer - daughter of film-makers Umer Adil and Beenish Waiz. The duo was behind Syra Shahroz's debut film Chalay Thay Saath.
What initially looked like a gun shot fired by the mugger - after the family was mugged in Karachi - later lead to the revelation that the shot was actually fired by a policeman aiming at the criminal but hit the little girl. Amal - who was sitting at the back of the car with Beenish, Umer and her younger sister, was shot in the head during 'the cross-fire'.
In a very heartfelt letter written by Beenish for Dawn, she has raised some serious issues related to our system as well as the policy of hospitals regarding victims of gun shot wounds.
While recalling what happened on the night of the incident, Beenish wrote in the letter, "It was 10:05 p.m. when we got into our car, dinner packed neatly in my little one, six-year-old Aanya's bag-pack and my elder one, 10-year-old Amal, so excited to be going to her first real concert ever. We wanted to avoid the traffic rush and so decided to take a quicker route to the concert venue.."
Read: Chaley Thay Saath Director-Producer Lose their Daughter in Mugging Incident!
Amal was listening to music on her mother's phone when the mugger knocked at their window to snatch the phone. The couple, acting rationally, did not resist and thought that they had escaped the danger until gun shots were heard with one hitting their windscreen which hit Amal in the head. Albeit that she got down, the little girl was still breathing and the parents quickly rushed to National Medical Centre (NMC) as it was the closest to their location.
Beenish further wrote, "They intubated Amal and attached an ambu bag which one of the attendants was pumping manually. That's when they told Umer we had to take Amal to either the (government-run) Jinnah Postgraduate Medical Centre (JPMC) or to the private Aga Khan University Hospital (AKUH) because time was running out and they couldn't do anything to help our child. At this time we had no idea where the bullet had come from, if it was still in her or if it had exited. The staff didn't tell us anything apart from insisting we move her to another hospital. The doctor on duty just stood there, doing nothing."
After great difficulty, someone finally called the Aman Foundation for an ambulance to be arranged who in return told them to first arrange a bed either in JPMC or AKUH!
In all honesty, this is painful for us to read and it's unimaginable what Beenish and Umer went through in that time. With no ambulance reaching for Amal and excuses given one after the other, Beenish wrote, "I was still screaming for someone to call for an ambulance, my husband was being convinced by the hospital staff to take Amal to the other hospital in his car. He asked for assistance; if the wait was going to be long, he asked any of the trained staff to accompany us. They refused. He asked them to let us have the ambu bag and tube and asked for the staff to tell him how to work it. They refused."
And just like that, Amal passed away in front of their eyes with no help whatsoever from any one. We commend Beenish who wrote this article with a simple wish that she does not want this to happen to anyone and feels that noise needs to be made so the system is held accountable.
In her words, "The police department and the hospital both killed our daughter. And while Amal was taken away from us, the police, the hospital and the state indifferently move on. But as parents of another daughter and of the millions of children of this nation, we need to make sure this never happens again. We ask parents and concerned citizens to stand together and demand reforms. We demand accountability and we demand empathy and humanity from these desensitised departments. We demand justice and betterment of the systems and this society. And we demand it right now!"
The article has been shared by many on social media with the intention of raising awareness. Chinese actor Kent S Leung who starred in Beenish Umer's movie also shared the post to voice his support.
We too lend our support to Beenish and Umer in this difficult time, we do agree that the system needs to change and for that to happen we all must unite and stand up together to make sure that it does! You can read the complete article here.