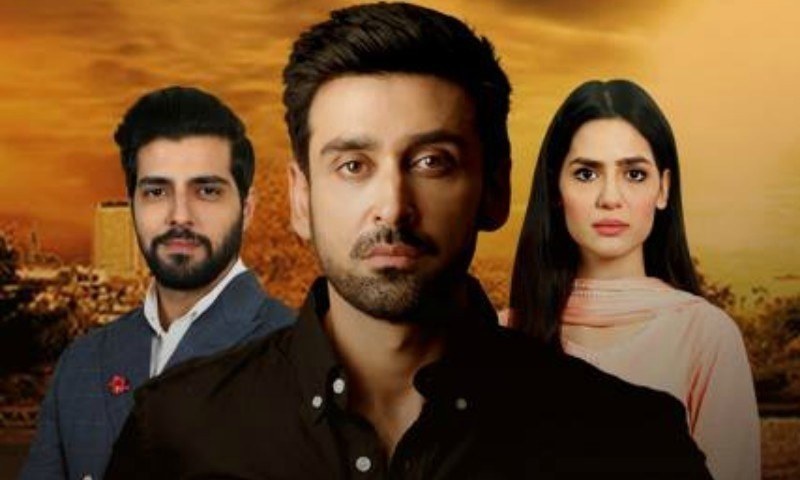 The drama is a transitional journey of Zaid and Naina, and while Naina's journey feels relatable, Zaid's is impactful!
Despite being a simple love story, Woh Mera Dil Tha is a keeper with remarkable performances, good direction and impressive script that makes it an interesting watch. The narrative has kept us interested throughout and this episode was no different. The scenes are executed well while giving attention to small details and specially liked how Zaid's ties were hanging from the cupboard door when Naina opened it. These little things make the scenes "real" and relatable.
This last installment was emotional and compelling, leaving the viewers wanting more. Now with the climax right around the corner, the drama is more riveting than ever before! Zaid (Sami Khan) who was idiosyncratic in his own peculiar way, initially getting tangled into a love story he did not want to be a part of, then letting greed get the better of him has finally turned over a new leaf. Zaid who was continually the victim of his father's criticism has not only become a man of honor and integrity but has also developed deep affection for his wife Naina (Madiha Imam) - and it seems the feelings are mutual!
It is a change of hearts for sure. Zaid returned all the apartment and car documents and Naina's credit cards back to her mother. Zaid has become a scrupulous man who is now even willing to exit from Arham (Furqan Qureshi) and Naina's life. How did this happen? We like how the transformation was shown bit by bit, intermittently in multiple episodes and was not a one shot show. The voice over in the self-reflection scenes helps the viewers understand the rationale behind the change. Naina's selflessness and love for his family was undoubtedly a part of it, but I think Zaid always had a soft spot for her and somewhere along the line the flirtations became real and were no longer a "game."
Wo Mera Dil Tha In Review: Arham Has Returned to Naina and Zaid's Life
For us Woh Mera Dil Tha is a transitional journey of two characters, of Zaid and Naina. Naina's changed from a "spoilt brat" to a self-confident, responsible and independent individual. Her in-laws gave her something her parents never could: trust. Naina's happiness proves that money cannot give you everything and there are still things out there that money cannot buy. The reassurance Zaid's father gives her every time is enough for her to do everything possible to never disappoint him. It's still in our memory when Zaid's mother had initially criticized Naina of not praying any Salah, and Zaid's utter shock when he saw her praying Fajr! It was undoubtedly a transformation that warms one's heart!
Although personally Naina's journey feels more relatable, it is Zaid's transformation that leaves an effect on you. Zaid's character development was absolutely brilliant and Sami Khan played the character with sincerity and a self-restraint that shows on-screen. Although Zaid was sometimes shown as a conceited, vain man but there was always a vulnerability about him that attracted him to the viewers. From the beginning of the show, there were several times where Zaid's decency was displayed, although sometimes with subtlety, and it was this persona of Zaid that had the viewers cheering for him from day one. Although Madiha Imam does complete justice to her role, it is Sami who manages to be the show stealer every single time.
Naina's father played by Behroze Subzwari is a character that is non-comprehensible. His impatience and prejudice leaves you astounded every single time! He had himself helped a woman elope with him at one point of his life but when his daughter does that, he has absolutely not a bit of mercy in his heart for her. He cannot see her travel in public transportation but his ego gets the better of him and although his wife has spent an entire life with him, even leaving her family for him, he still misjudges her and is quick to jump to conclusions without listening to the entire chain of events. He overheard his wife and Zaid's discussions regarding Naina's bank account but did not care to listen to the entire story. He does not even give his wife a chance to speak while threatening to divorce her. Compare him with Zaid's father and what a stark difference you find!
The episode ends with Naina's mother perhaps suffering a heart attack.The story is at a climax right now and next episode should surely be on your "to do" list! Albeit thaT the finale is predictable, it is the process of getting that makes it enjoyable and we are definitely looking forward to next Friday!