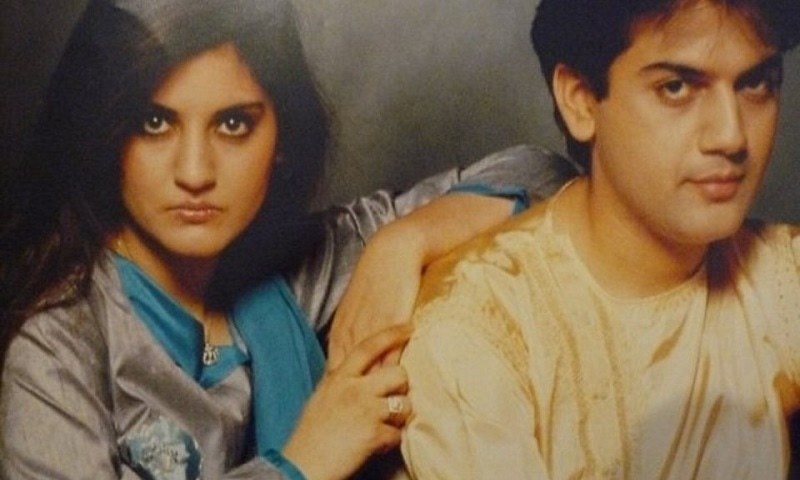 Nazia's family has always maintained their reluctance on her biopic as her life and sudden death is a sensitive topic!

Nazia Hassan – the most iconic pop singer of Pakistan – does not any introduction. She came, she sang and she won hearts of millions with her magical voice and beautiful personality. While her life ended too soon, leaving all her fans in a lifetime sorrow, her brother Zoheb Hassan has kept us legacy intact.
Earlier today, Zoheb took to social media to denounce his sister's ex-husband's actions, who is apparently in talks with film-makers for a movie based on Nazia's life.
"The Hassan family has come to know that Nazia's ex-husband is trying to make a film on her life so he can feature himself and further profit from her name and fame," wrote Zoheb on Facebook.
Zoheb once again reiterated his family's stance on the matter and warned 'anyone entertaining this individual [Nazia's ex-husband] shall be duly and legally sued by our family as he has no legal right or basis to do so.'
Adding further, the musician stated that his family holds all the rights of his and Nazia's music and any attempt to use their work without prior consent will again be dealt lawfully.
Over the years we have heard one too many rumors regarding Nazia's biopic coming to life, and projects underway; however her family has maintained that do not want such a project to surface as her life and then the sudden death is of course a very sensitive topic to them.
Google Honors Queen of Pop, Nazia Hassan On Her 53rd Birthday!