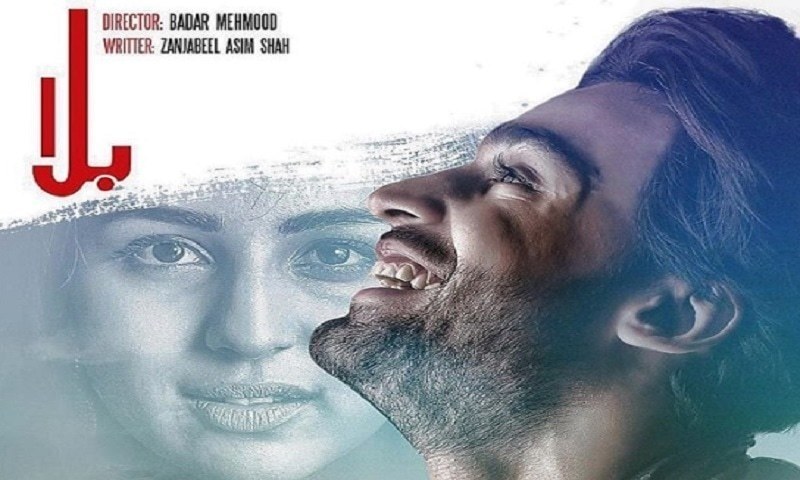 Will Taimoor marry Nigar after his lady love leaves him at the altar

Produced by Big Bang Entertainment and directed by Badar Mahmood, Balaa is an intense story of a disabled woman who will do anything to get what she wants. It is written by Zanjabeel Asim of Bashar Momin fame and therefore the expectations are naturally high. For those who have not watched it yet here is a quick recap: Taimoor (Bilal Abbas Khan) who lives with his mother Shama (Samina Peerzada) and two sisters Batool and Saleha. He is in love with his mother's best friend's daughter Saba and expresses a desire to marry her. Saba's mother accepts the proposal without realizing her daughter is in love with another man.
Parallel to this, we have Zafar (Sajid Hassan) who is Taimoor's Taya and his two children Nigar (Ushnah Shah) and Junaid (Asad Siddiqui). Nigar has a congenital disorder that has left her physically disabled. Nigar is the apple of her father's eye! Junaid secretly marries a woman of his choice (Zeba) who eloped with him. We see Zafar's constant disapproval of Zeba since episode number 1.
The fact that Nigar, being a disabled girl child is adored by her father is something that is not seen frequently in Pakistani dramas. In fact I do not think I have seen it before. But fir Zafar, Nigar was the one who brought him "luck" when she was born and it is because of her that he became rich overnight! Therefore he gives much importance to Nigar instead of his son.
Nigar loves her cousin Taimoor and is heartbroken when she learns that he has no interest in her. Taimoor on the other hand is not a fan of either Zafar or his daughter Nigar. I think he knows the real nature of Nigar and therefore prefers to stay away from her. Nigar is shown as an evil, conniving woman who will do anything to get what she wants. It came to me as a surprise when Nigar actually agreed to attend Taimoor's wedding despite her father's reluctance. The writer has kept Nigar's intentions still a mystery.
Balaa Episode 1 & 2 Review: A promising start!
Nigar is a character that is the most intriguing in this drama which I hope the writer explores fully and deeply in the upcoming episodes. She has a disability and one might feel sorry for her, but her scheming nature makes it extremely hard to sympathize with her. Nigar has insecurities about her physical disability that she has not been able to overcome. On top of that she is spoiled rotten by her cunning, greedy father who thinks the world of her. But I have a feeling there is more than what meets the eye and I am guessing that Nigar hides her vulnerability underneath a vicious mask. She has a wall around herself that is hard to penetrate.
The story has been gripping so far except for the Junaid/ Zeba track which I do not seem to understand the purpose of. Junaid was initially shown as a man of some dignity and honor, but as the episodes go by he becomes just like his father which shows that the apple does not fall far from the tree. It is true he is being manipulated by his sly father but that does not mean he should have no respect for his wife and accuse her of adultery without a proof. How is Junaid/ Zeba track connected to the main plot and theme of the story? Seems like we will have to wait and find out.
All of the supporting cast is exceptional and I am pleasantly surprised how they all have been given their due importance. Each supporting character has a unique personality that the writer has explored and delved into. Ushnah Shah is absolutely brilliant as Nigar! Bilal Abbas Khan is amazing as Taimoor and I am sure he will be showcasing his talent more as the weeks go by! Samina Peerzada is a natural who can get in to the skin of any character she plays.
Next episode's promos shows that Taimoor's wife to be will elope on the night of the wedding. How will Nigar enter his life? Balaa means evil or a calamity or a curse. Who or what is the real balaa in this drama? Is it Nigar? Is it Zafar? Or is it Nigar's unfortunate circumstances or perhaps it is Nigar's obsessive love for Taimoor? To find out more, tune into ARY and watch Balaa.