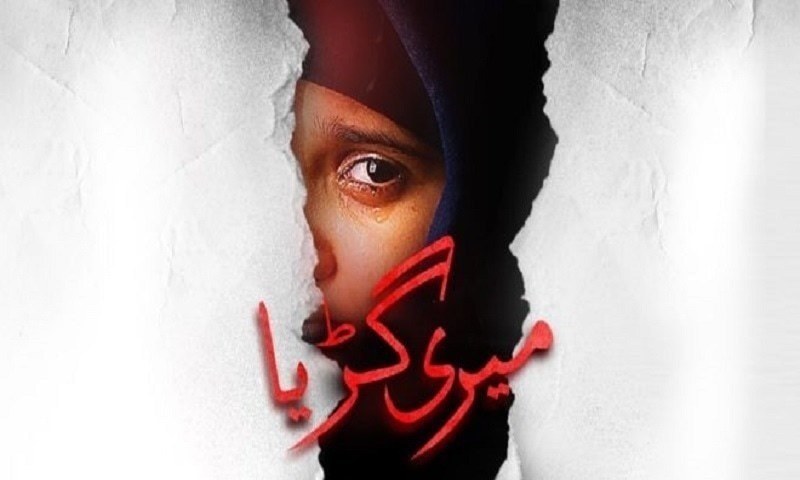 The narrative and script is brilliant, thought provoking and gives insight to many hypocrisies within our society!
Quick paced episodes with a thrilling element that literally leaves one in awe is one of the primary reasons Meri Guriya is worth your watch. The writer has to be applauded for raising several social issues regarding women throughout this show, sometimes blatantly and other times with more subtlety without getting too preachy.
Albeit that the culprit was always known, the suspense and the thrill of finding him had our heart racing with fear and excitement throughout these episodes. Safeena's final realization scene about Dabeer was absolutely brilliant. Dabeer's character is getting intriguing day by day and we are looking forward to know how the writer wants to portray him as the story unfolds.
Is Dabeer a perpetrator who was once a victim? Because most personality disorders are triggered by an environmental factor like a traumatic experience in childhood and it will be fascinating to see how the writer wants to portray Dabeer.
Dabeer had shown "red flags" throughout his life. The fact that these "red flags" were not picked up by his family and friend shows the lack of awareness of mental illnesses. He has a personality disorder that makes him incapable of forming any kind of emotional bonds with anyone, not even his parents or siblings.
Furthermore, he has a lack of awareness of other people's feelings and struggles to empathize. Dabeer continues to be manipulative and the predator inside him is always in search of the next prey. Even though he had ran away from the police he still could not control himself when he saw his distant relative's daughter Adeela where he had found shelter for the night.
The role of a woman is the most frequently discussed topic in the drama, resulting in many harsh arguments between the women involved in Abida's life.The show makes you think: what IS the role of a woman in our society? Are we following what religion has actually told us or are we blindly following culture in the name of religion? Something to ponder upon.
The other issue that has been touched upon with some detail is the "sex education" in our societies. The neighbors were horrified about even bringing up the issue of "sex" or "rape" let alone talk about it with their children in detail.
While Sania Saeed is a natural and it's always a pleasure seeing her on screen, Mohsin Abbas Haider is definitely the star of the show! With subtle expressions and body language he has portrayed Dabeer with perfection and it's difficult to imagine any other actor portraying this difficult character. Kudos to him for taking a role like this and portraying with utmost perfection!
Dabeer is finally caught and his DNA has matched. His parent's reaction is expected. How hard it must be to find out that a child you gave birth to is responsible for the rape and death of many little girls! On the other hand, Sheikh Sahab from the neighborhood still wants to prove that Dabeer is not guilty to save his own ego and therefore proposes for Samreen to Rahat (Dabeer's father) in return for a good lawyer for him. Will he agree? Or will Dabeer be hanged? Or will the writer choose to reveal Dabeer's back story? To find out, don't miss the next episode of Meri Guriya.